Customs Told Trucker to Drive into Mexico with Ammunition, Lawyer Says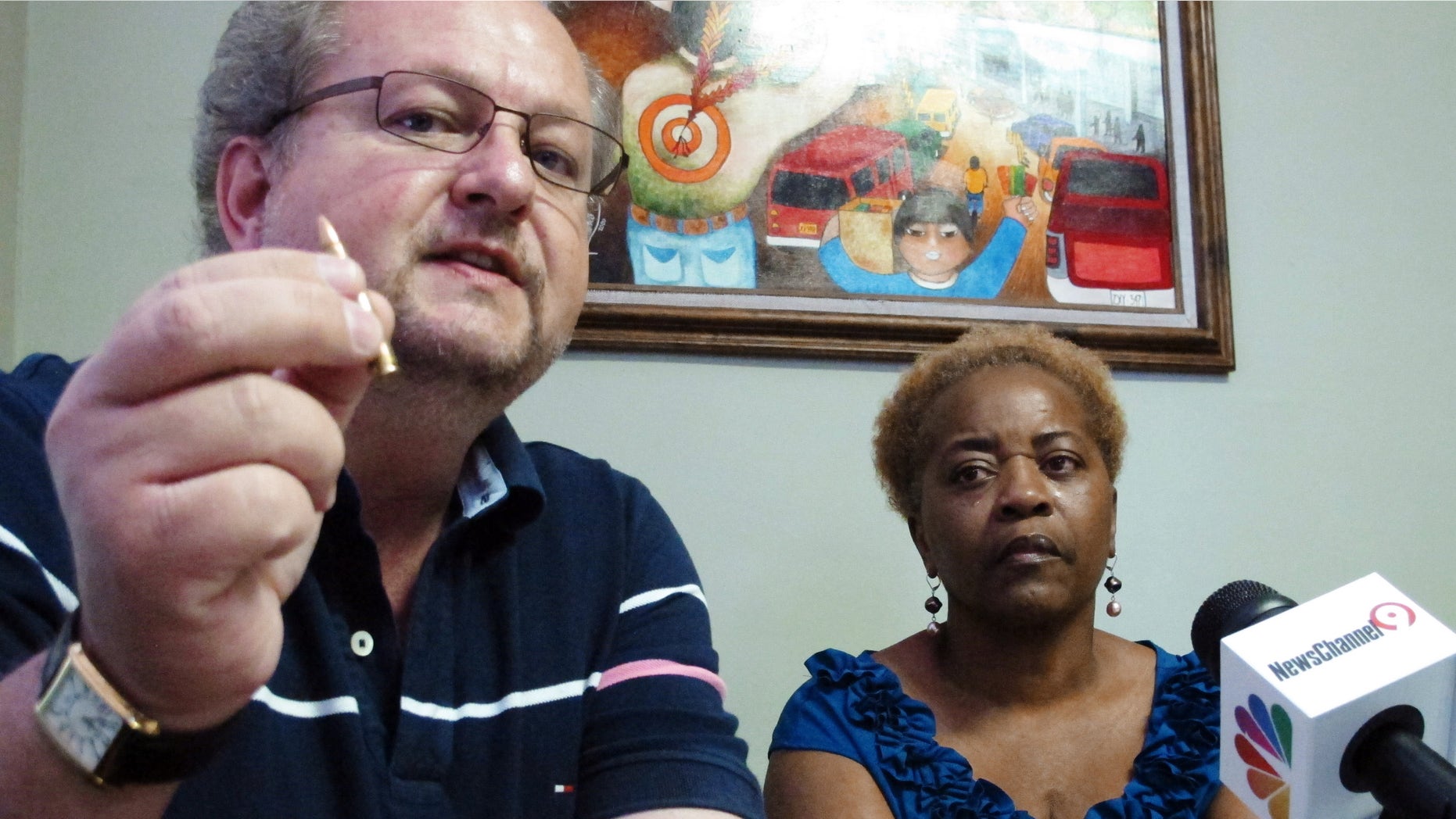 El Paso, Texas – The lawyer for the Texas trucker who claims he accidentally drove a load of ammunition into Mexico's murder capital said Wednesday a U.S. customs agent told him to cross the border, contradicting border official's claims.
Javin Bogan was arrested April 17 when he tried to enter Mexico carrying 268,000 rounds of ammunition. He says he took a wrong turn after the second of his four stops of the day and was on his way to a West El Paso medical supplies company when he found himself at the bridge, unable to turn back.
Bogan's El Paso attorney Carlos Spector said at a news conference Wednesday that Bogan told him by phone that a Customs and Borders Protection officer told him to continue across the bridge.
"He talked to a guy in a blue uniform. That's CBP... He was misdirected by CBP," Spector said.
Customs spokesman Roger Maier said officers from several agencies regularly present at the port of entry wear blue uniforms.
"It could have been a security guard, El Paso Police officer, a Mexican official," said Maier.
Maier has said that CBP officers did not encounter Bogan that day.
"If we had and he told us it was not his intention to go to Mexico we would have stopped traffic to allow him to initiate a U-turn and head north away from the port. We would not have told him to go to Mexico and make a U turn there," he told The Associated Press in an email last week.
Bogan is currently detained in a high-security Mexican prison, facing charges of attempting to smuggle ammunition used by the armed forces. If convicted, he could be sentenced to up to 35 years in prison.
Aletha Smith, Bogan's mother said her son "is scared, this is the first time this happens to him. My son was not trying to go to Mexico." Smith briefly stopped crying to say, "I'm not here for show, I just want my baby back."
Spector alleged Bogan's arrest was part of "a political narrative by the Mexican government to blame the U.S. for the flow of weapons and ammunition into Mexico." Spector pointed to initial reports by the Mexican authorities that stated that the ammunition was hidden under the floorboards of the truck and that it was the kind of bullets used by Mexican cartels.
Dennis Mekenye, owner of Demco freight company and boss of Bogan, said it would be "physically impossible" to hide 25,000 pounds of ammunition under the floor of a trailer that has a load capacity of 45,000 pounds.
Also present at the press conference was Kevin Huckabee, father of an El Paso man imprisoned last year in Mexico on charges of smuggling marijuana into the U.S.
Huckabee, who claims his son is innocent, has crusaded for the transfer of his son to a U.S. detention facility. Huckabee showed bullets like the ones Bogan was transporting and rounds for the Ak-47, the weapon of choice of drug cartels in Mexico.
"The ones he was transporting would not fit in the chamber (of an AK-47)," Huckabee said.
Based on reporting by the Associated Press.
Follow us on twitter.com/foxnewslatino
Like us at facebook.com/foxnewslatino