Cuban Officials: Jailed American Alan Gross is Cancer-Free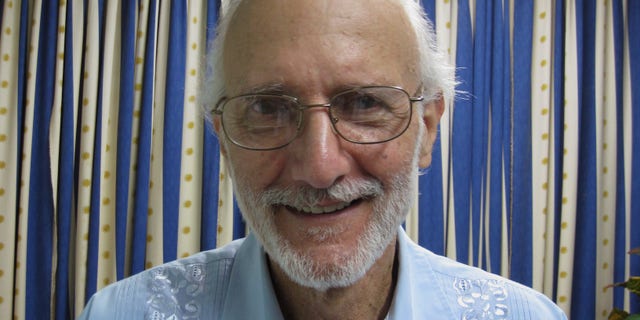 The Cuban government says a test shows an American imprisoned in Cuba doesn't have cancer, countering a previous statement by a U.S. doctor that a mass on his shoulder should be assumed cancerous unless proven harmless.
Cuban and American officials met Monday to discuss Alan Gross' health, Cuban officials said in a statement to The Associated Press on Tuesday. During the meeting, officials discussed an Oct. 24 biopsy that confirmed that a lump on Gross' right shoulder is not cancerous. The one-page statement from Cuba's Ministry for Foreign Affairs said the test "could not be performed before due to Mr. Gross' refusal" and that Gross' wife was given the test results during a meeting Monday in Washington, where she lives.
A U.S. doctor who previously reviewed tests performed on Gross in Cuba said they were inadequate. Dr. Alan A. Cohen, a Maryland radiologist, said in October before the biopsy that the mass "has yet to be properly evaluated." Cohen suggested it would be preferable if Gross was immediately examined at a facility in the United States.
Gross, 63, was arrested in Cuba in late 2009 while on a USAID-funded democracy building program and later sentenced to 15 years for crimes against the state. He claims he was only trying to help the island's small Jewish community gain Internet access.
His case has become a source of tension in U.S.-Cuba relations. Both sides have spent the past several months going back and forth with statements about the growth on his shoulder. His lawyer and family want Gross to be examined by a doctor of their choosing. The Cuban government has said his health is fine.
A New York rabbi who saw Gross on Tuesday also said the growth was not cancerous. Rabbi Elie Abadie, who is also a gastroenterologist, told The Associated Press in an interview that he had examined Gross and received a lengthy briefing from the team of Cuban physicians who have attended him.
Based on reporting by The Associated Press.
Follow us on twitter.com/foxnewslatino
Like us at facebook.com/foxnewslatino