Cuban-Born Fugitive Wanted For Murder Caught By FBI 20 Years Later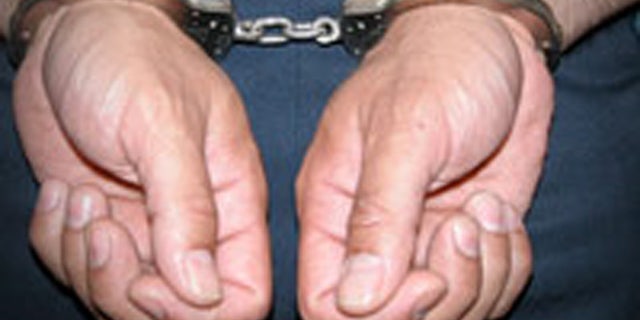 Philadelphia – Twenty years ago a fugitive "spiritualist" who sold religious artifacts around the world allegedly gunned down a friend of wife in a Philadelphia restaurant. He is now in custody after visiting the U.S. embassy in the Philippines.
Santiago Pedroso, 71, applied for an emergency passport in Manila on Sept. 6, prompting a routine criminal check. The 1992 murder charge soon popped up, leading the FBI to compare an old file photo with one submitted to the embassy.
"Just looking at the two photographs, we knew immediately it was him," said FBI Special Agent David E. Carter of Philadelphia, one of two agents who greeted Pedroso on Wednesday when he returned to U.S. soil in Los Angeles.
The murder warrant charges Pedroso in the June 1992 death of 41-year-old Delores Alvarez.
His estranged wife had recently moved in with Alvarez when he ran into them at a restaurant on Father's Day, according to newspaper reports at the time. He allegedly shot Alvarez five times just after she ordered dinner, as his teenage daughter begged him to stop, The Philadelphia Inquirer reported at the time.
"Pop, no, Pop, no," the daughter, Raquel, screamed as he fired the first four bullets into the woman's head, the article said. Other diners tipped over tables to seek cover.
Pedroso walked out of the restaurant and disappeared, investigators said.
Authorities in Manila arrested him outside the embassy on Sept. 9. He is now in custody in Philadelphia, where he was arraigned Friday on charges that include murder, illegal possession of a firearm and reckless endangerment.
The 1992 Inquirer article described Pedroso as a "spiritualist" who ran a religious bookstore. Alvarez had recently moved to Philadelphia from Newport Beach, Calif., where she had been a well-liked employee for Hughes Aircraft Corp., according to news reports.
Detectives said Pedroso was enraged by the friendship between Alvarez and his estranged wife, 44-year-old Maria Gomez, when he opened fire.
A naturalized U.S. citizen from Cuba, Pedroso traveled widely after that, selling religious wares around the world, the FBI said Friday.
Agents followed leads to Hong Kong, Spain, Malaysia, Guatemala, Portugal and elsewhere. The FBI now believes Pedroso was in the Philippines by 1996, perhaps landing there as a cruise ship stowaway, according to Special Agent John Kitzinger, head of the fugitive task force in Philadelphia.
Pedroso is due in court on Oct. 9 for a preliminary hearing. He does not yet have a lawyer listed in court files.
Based on reporting by The Associated Press.
Follow us on twitter.com/foxnewslatino
Like us at facebook.com/foxnewslatino