Cuba Fights To Sell Cigars, Challenges Australian Tobacco Rule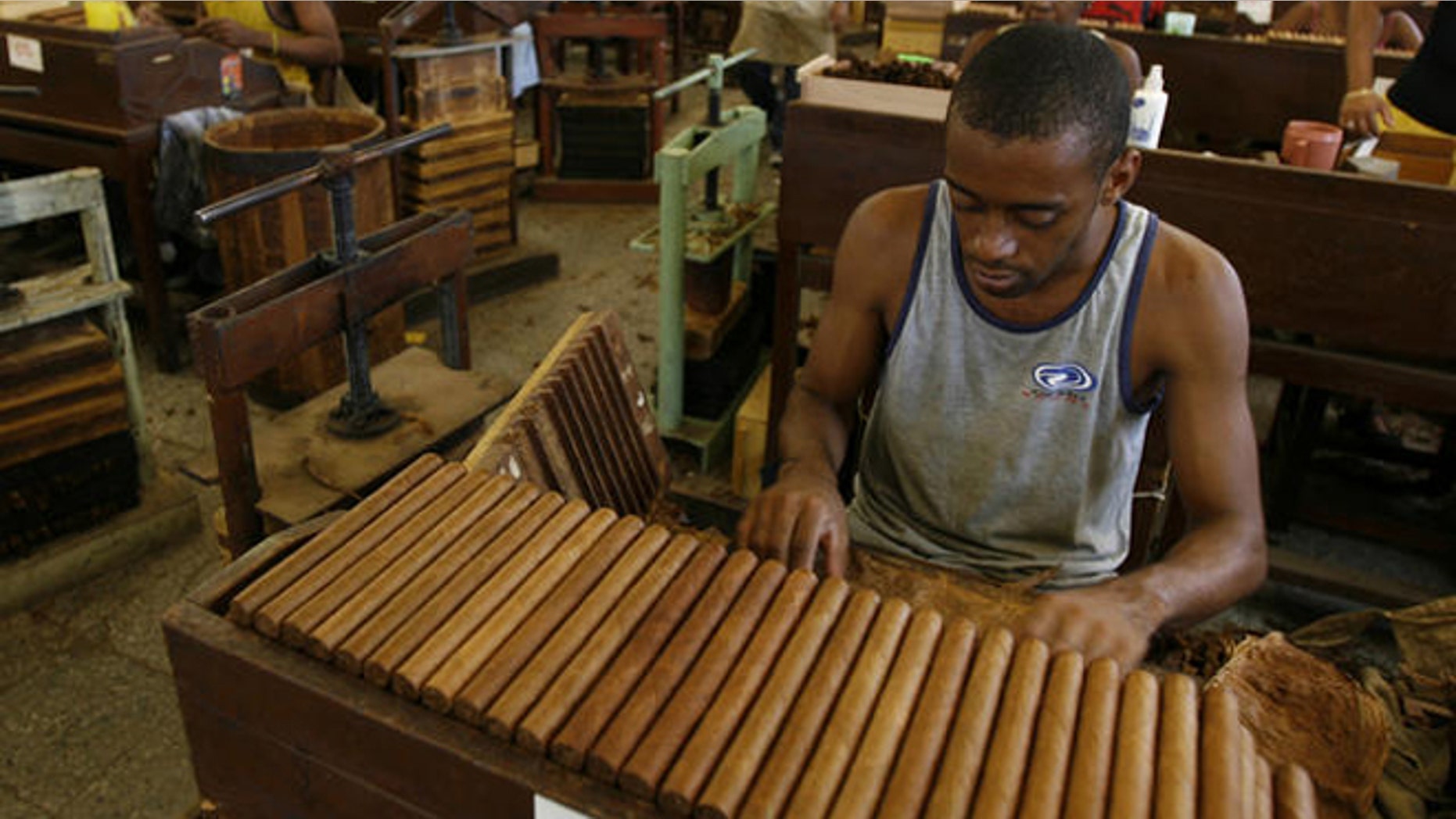 Cuba is joining other nations in an effort to preserve their status as the world's premier providers of fine cigars.
On Monday, the World Trade Organization announced Cuba had joined Ukraine, Honduras and the Dominican Republic in challenging Australia's tobacco-labeling restrictions.
The argument by the cigar exporters is that Australia's anti-smoking "Tobacco Plain Packaging Act" breaks trade laws set by the W.T.O.
One of the world's strictest labeling laws, the new act prohibits "the use of logos, brand imagery, and promotional text."
The countries say the law has created "technical barriers" to trade and violates intellectual property rights.
In 2011, the latest year for which figures are available and coincidentally the same year the Australian law was passed, Cuba exported $215 million worth of cigars.
Keith Rockwell, a spokesman for the W.T.O., said Cuba filed a "request for consultations" with Australia on Friday to overturn its commercial laws.
According to The New York Times, both countries now have 60 days to reach an agreement.
Rockwell said that if the issue is not resolved during that time, the next step for Cuba would be to begin a formal challenge with the establishment of a dispute resolution panel.
Since joining the W.T.O. in 1995 to help boost its stagnant economy, Cuba had never before brought a formal challenge. However, the island nation has been entangled in cases involving other trade body members, including the United States' rights to the Havana Club rum brand.
If the organization does find Cuba's claim to be true, it could mean increased duty fees on Australian goods.
Australia's neighbors in New Zealand have said they are planning to follow their example by sometime next year.
However, this could prove to be difficult, as the global tobacco industry is continuing to spend big, though unsuccessfully, in stopping the spread of this effort.
Follow us on twitter.com/foxnewslatino
Like us at facebook.com/foxnewslatino