Criminal organizations fund 25% of Guatemala's politics, UN commission finds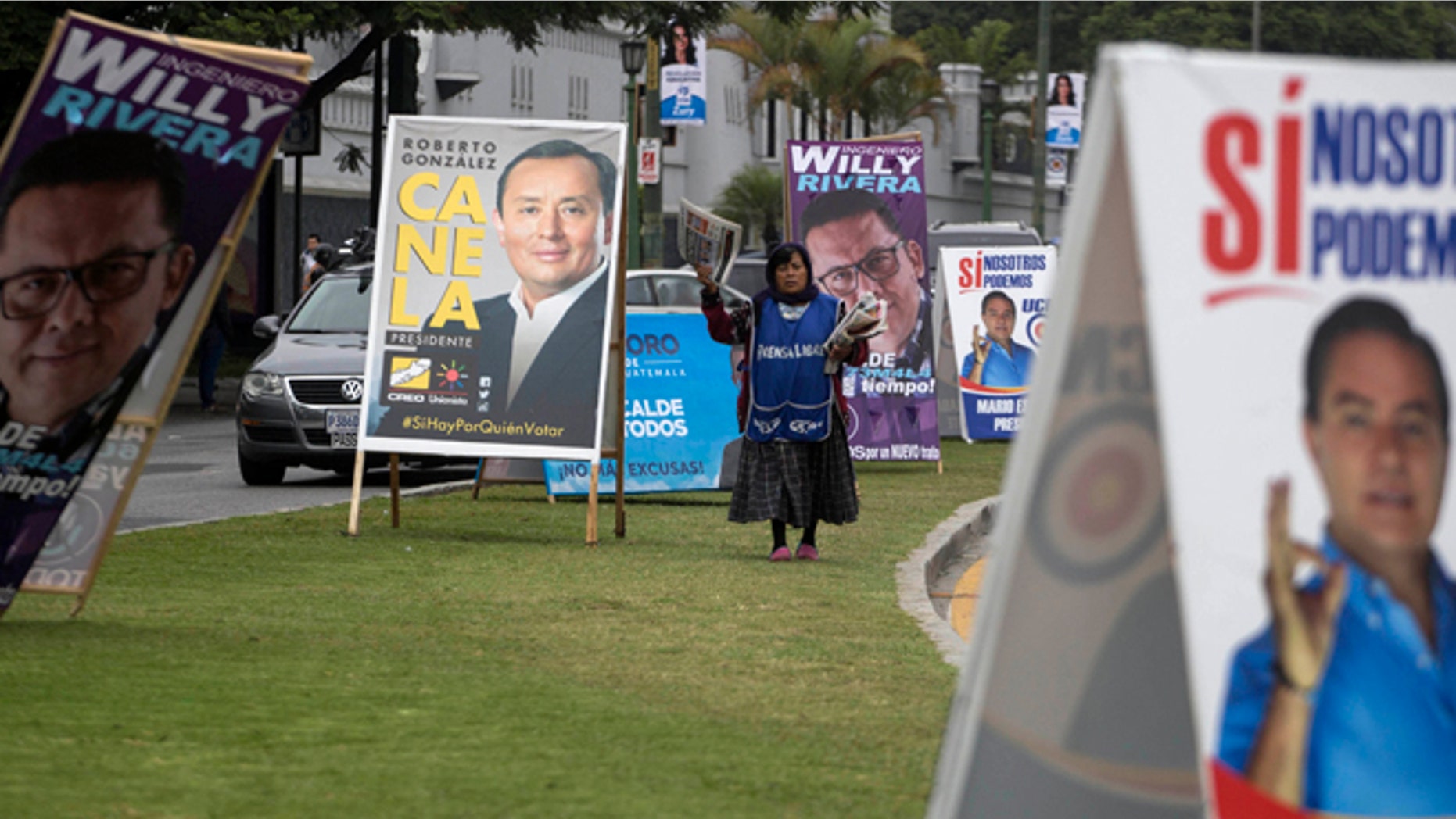 GUATEMALA CITY (AP) – A quarter of the money fueling Guatemalan politics comes from criminal organizations, primarily drug traffickers, according to a report released Thursday by a United Nations commission.
The U.N.'s International Commission Against Impunity also said in the report that government contractors contribute slightly more than 50 percent of the campaign financing.
The commission concluded that the country's elections are rife with illegal money and corruption is the glue holding the system together. Political parties consistently spend far more money than they report taking in and several regularly exceed spending limits without consequence.
"Corruption is the unifying element of the Guatemalan political system based on an amalgam of interests that include politicians, officials, public entities, businessmen, non-governmental organizations and criminal groups," Ivan Velasquez, head of the commission, said Thursday.
The report recommended campaign finance reforms, for example, setting private campaign financing at 20 percent.
"It is a reflection on everyone, it affects all of us," said Javier Zepeda, executive director of the Chamber of Industry. "We believe that today more than ever we have to sit down, unite and think of a country in the future."
The report was released one day after the same commission and Guatemalan prosecutors petitioned to have a candidate for vice president stripped of his immunity for allegedly laundering funds that were later used to finance political activities.
Prosecutors accused Edgar Barquín, vice presidential candidate of the Renewed Democratic Liberty party, and his brother Manuel Barquín, one of the most influential federal lawmakers from the same party, of a variety crimes on Wednesday. Guatemalan law gives lawmakers and candidates immunity from prosecution.
The Renewed Democratic Liberty party is an opposition party, but leads in the polls for the September national elections.
Edgar Barquín, is the former head of Guatemala's central bank. Velasquez said Wednesday that Barquín used his influence to protect businesses that were making suspicious financial transactions. Those funds were later used for illicit campaign finance.
In response, his brother, Manuel Barquín, said they only ask for "due process and that the principle of innocence that people have is respected."
The commission's investigation found that the money was laundered abroad and then used to finance the Great National Alliance party in the 2011 presidential elections.
Velasquez said the commission, which has been operating in Guatemala since 2007, could assert that "many of these funds come from drug trafficking."