Credit agency further downgrades Puerto Rico's general obligation debt amid financial crisis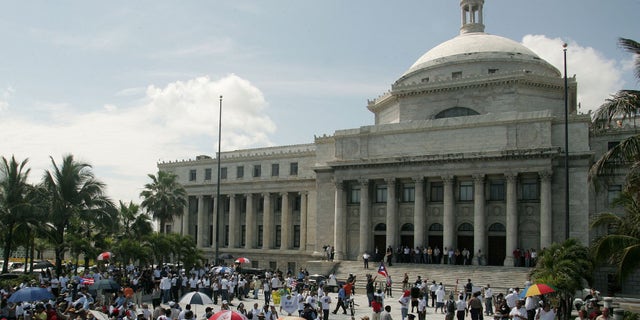 SAN JUAN, Puerto Rico (AP) – Standard & Poor's has downgraded Puerto Rico's general obligation debt as legislators debate how to overhaul the U.S. territory's tax system and generate more revenue amid a financial crisis.
The credit rating agency says Puerto Rico's market access has weakened and expressed concern about a lack of consensus as the government prepares its 2016 fiscal budget. The announcement made late Friday comes just days after Puerto Rico's Government Development Bank warned the government could be forced to shut down in three months given a lack of funds.
The bank also said the government's fiscal problems could prevent it from accessing the capital market. Puerto Rico has said it plans to issue more than $2 billion in general obligation bonds as the island struggles to reduce $73 billion in public debt.
Like us on Facebook
Follow us on Twitter & Instagram