Crane collapse at Samsung shipyard kills 6 workers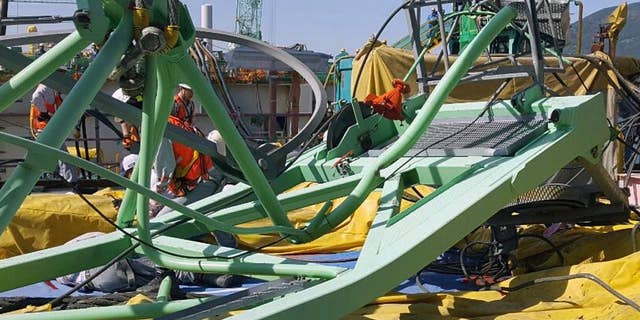 SEOUL, South Korea – Samsung Heavy Industries say a crane has collapsed at its shipyard in South Korea, killing six workers and injuring 22.
The South Korean shipbuilder, the world's third-largest, said rescuers were searching for people trapped under debris after the 32-ton crane fell on a ship Monday at its shipyard on Geoje island. The company said the crane collided with another crane before it collapsed onto the ship.
All of those killed were workers hired by various subcontractors at Samsung. Three of those hurt suffered severe injuries.
The accident occurred as many around the world were joining May Day marches for workers' rights.
South Korean workers are entitled to a paid holiday on May 1 but in practice many go to work anyway.