Couple swept away by rogue wave in Mexico were celebrating 66th anniversary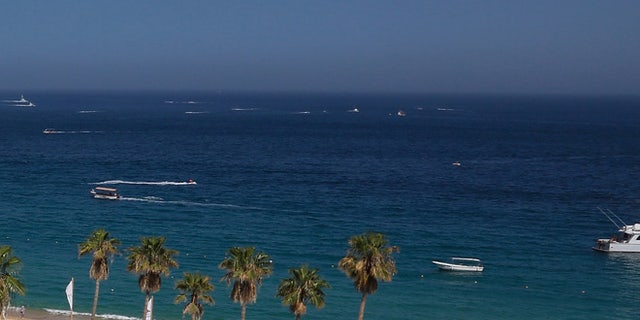 Richard Culpepper and his wife Nancy were high school sweethearts celebrating their 66th wedding anniversary in Cabo San Lucas, Mexico, when they were swept away by a freak wave.
Their son, Ben Culpepper, said the San Antonio-area residents were taking a stroll on the beach within hours of arriving in the Baja California resort town when a massive wave engulfed them and dragged them into open water.
"The beach is beautiful, but it drops off steeply, maybe 20 feet from the ocean," he told the San Antonio Express-News. "There's rogue waves that just come up higher than you're anticipating. So it's just a dangerous place. There are signs posted. There's no swimming or surfing at this beach."
Richard, 86, and Nancy, 83, met while attending Thomas Jefferson High School in San Antonio and married soon after – she was 17, and he was 20. They later operated Culpepper Cleaners, which was opened by Richard's father in 1911. Friday would have marked their 66th wedding anniversary.
"They were very hard-working people and worked together long hours for many years to build up their business," their son told the newspaper.
The couple sold the business to another son, Jess Culpepper and his wife Jo Anne, and their daughter Terri Culpepper Walker and her husband Mickey Walker in 2000.
Ben Culpepper said the couple often traveled to Mexico, but it was their first time visiting the Pueblo Bonito resort in Cabo. He said it was a compromise destination for his parents.
"He liked to fish, and she liked to shop, and so they thought this was the place to go where they could do both," he said.
Rescuers in a Mexican Navy boat pulled Nancy Culpepper from the water, but she couldn't be revived. Richard Culpepper had already drowned when he was pulled out of the water.
According to their son, the couple loved staying active and had a ranch in Medica County, Texas, where they raised cattle and farmed.
"(He) loved the outdoors. He couldn't stand being indoors. It was either hunting, fishing or working outside with cattle," Ben Culpepper told the Express-News.
Besides their children, the Culpeppers are survived by six grandchildren and three great-grandchildren.
Like us on Facebook
Follow us on Twitter & Instagram