CORRECTION: Body-Slammed Bully's Mom Wants Son to Apologize to His Victim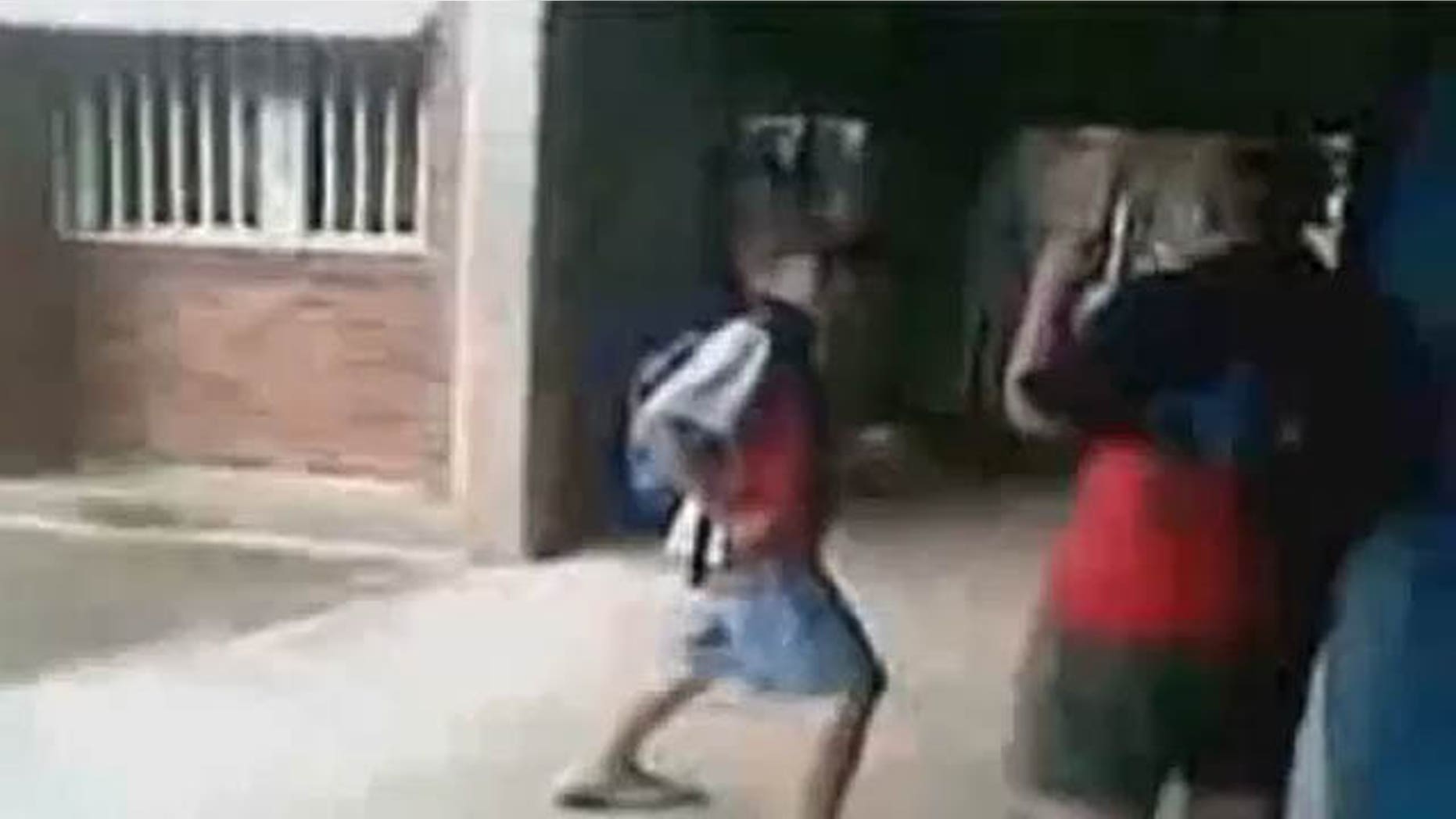 EDITOR'S NOTE: The Telegraph newspaper in Australia apologized Friday, March 18, 2011, to the mother of a seventh-grade student whose son was body-slammed by a 10th grader after the younger boy repeatedly bullied and punched him. In correcting its reporting, The Telegraph said the mother, in fact, wants her son to apologize to his older victim. A revised version of the story appears below:
The mother of an Australian bully who became an Internet sensation after he was body-slammed on video by one of his victims says she wants her son to apologize to his victim.
Footage of the fight shows seventh-grader Ritchard Gale repeatedly tormenting, shoving and punching 10th-grader Casey Heynes at Chifley College in St. Marys North before the much-larger Heynes body slams Gale and walks away.
"I would like [my son] to apologize," Gale's mother, Tina, told Australia's Seven Network.
The video, which became an Internet sensation shortly after being posted, caused a surge of approval for Heynes, with many calling him a "hero" and nicknaming him "the Punisher" while dubbing Ritchard "The Rat." A Facebook page for "Casey Heynes – Public Figure" also has generated nearly 98,000 "likes."
The school, however, did not pick sides in the fight and instead suspended both boys for four days. The school said it will decide whether to subject the boys to further punishment after it completes an investigation.