Convicted leaker Chelsea Manning to be barred from entering Australia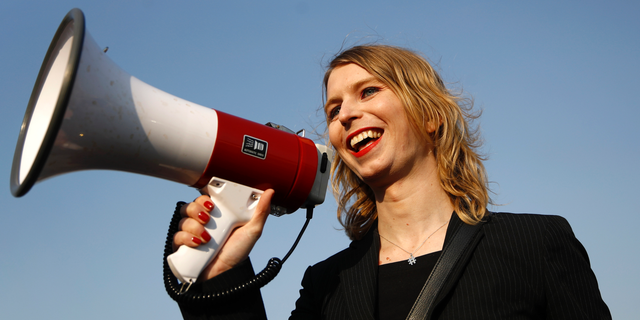 NEWYou can now listen to Fox News articles!
Convicted leaker Chelsea Manning will be barred from entering Australia for a scheduled speaking tour set to start Sunday, her event organizer said Thursday.
The Australian government sent Manning's team a notice of intention to deny the convicted leaker's entry, said Think Inc. who is organizing the event. The organizers said they gave the government more than 10 letters of support from individuals and organizers who support Manning's visit to Australia.
"Ms. Manning offers formidable ideas and an insightful perspective which we are hoping to bring to the forefront of Australian dialogue," Think Inc. Director Suzi Jamil said in a statement.
All non-citizens visiting Australia must fall under the character requirements put out by the Migration Act. Anyone can be denied if they fail the character test.
Think Inc. is calling on her supporters to lobby new Immigration Minister David Coleman to allow her into the country, where she's scheduled to speak at the Sydney Opera House and at two other events. While she can appeal, past precedent suggests the decision has already been made.
This isn't the first time Manning was denied entry to a country. Last year, she was barred from entering Canada, but was later allowed to appear at another event, Reuters reported.
After her trip to Australia, Manning is expected to travel to neighboring New Zealand. Immigration officials in New Zealand are expected to make a decision by Friday on whether to grant her a "special direction" visa.
She doesn't qualify for entry otherwise because she has a criminal conviction within the last 10 years for which she had a sentence exceeding 1 year, according to the country's visa rules.
Manning was sentenced to 35 years in prison after she was found guilty of leaking military and diplomatic documents to WikiLeaks. She served seven years in prison before her sentence was commuted in 2017 by then-President Barack Obama.
The Associated Press contributed to this report.