Conspiracy charge dropped against men charged with murdering British soldier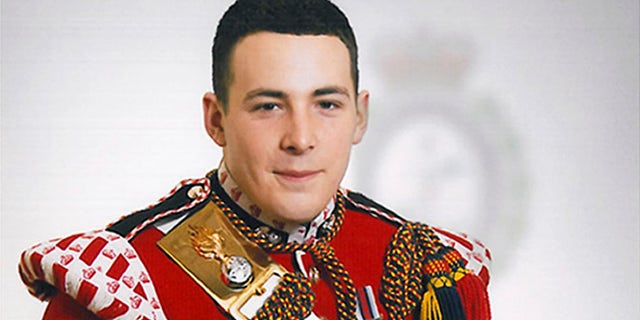 NEWYou can now listen to Fox News articles!
LONDON – The two men on trial for the murder of a British soldier on a London street no longer face a charge of conspiracy to murder a police officer.
Michael Adebolajo, 29, and Michael Adebowale, 22, still face charges of murder and attempted murder of a police officer.
Both have pleaded not guilty to murdering soldier Lee Rigby, who was run over by a car, then stabbed and nearly decapitated.
Adebolajo has admitted the killing but says it was not murder because he is a "soldier of Allah" engaged in a war.
Judge Nigel Sweeney told jurors Tuesday they Adebolajo's claim of being a "soldier of allah" is not a defense. He also said the conspiracy charge had been dropped.