Conservationists plan to relocate 500 elephants in Malawi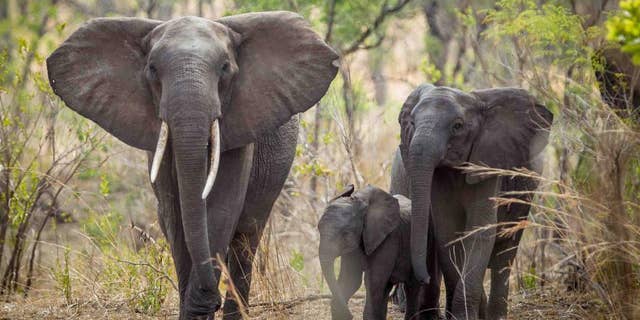 NEWYou can now listen to Fox News articles!
JOHANNESBURG – Next month, wildlife experts in Malawi will start moving up to 500 elephants to a sanctuary that they hope could eventually serve as a reservoir to restore some elephant populations in other parts of Africa where the threatened species has been heavily poached.
The massive relocation, slated for completion next year, will involve darting the elephants from a helicopter, hoisting the slumbering animals by crane and loading them in crates onto trucks for a ride of 185 miles (300 kilometers) to Malawi's Nkhotakota Wildlife Reserve.
The relocation by African Parks, a non-profit group based in Johannesburg, comes amid increasing pressure on wildlife across much of Africa and in particular on elephants, which have been slaughtered in large numbers to meet growing demand for ivory, mostly in parts of Asia.