Congo's justice minister says unity government possible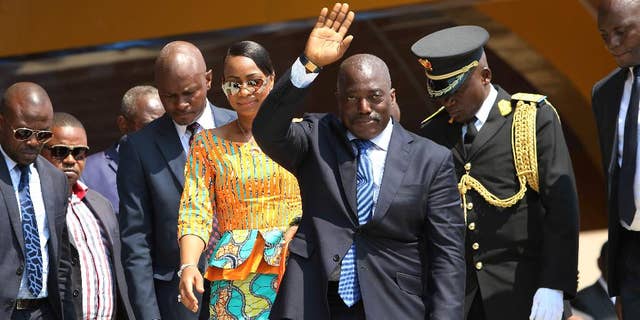 NEWYou can now listen to Fox News articles!
KINSHASA, Congo – Congo's justice minister says the ruling party and opposition could share power in an interim government now that it's clear the November presidential election won't take place on time.
The development came as the parties announced Wednesday they had agreed to hold the presidential and legislative elections on the same date, though that date has not been set.
The constitution allows incumbent President Joseph Kabila to stay in power beyond his mandate if there's no election, though he is technically ineligible to seek a third term in office. His term ends in December.
Many fear an election delay will lead to unrest.
Justice Minister Alexis Thambwe Mwamba says the ruling party and opposition party should share power.
But at least one opposition figure, Vital Kamerhe, says nothing has been finalized.