Congo opposition leader Katumbi flies to South Africa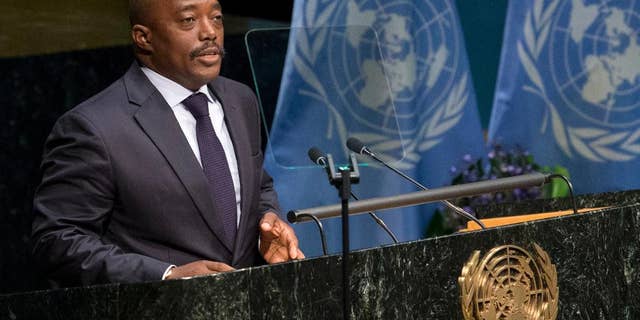 LUBUMBASHI, Congo – Congo's top opposition candidate for the upcoming presidential election is flying to South Africa for medical treatment a day after authorities issued an arrest warrant for him, his lawyer says.
Supporters of Moise Katumbi say the charges are politically motivated and aimed at sidelining him from taking part in the election.
Katumbi had been hospitalized in Lubumbashi with an unspecified ailment when authorities charged him Thursday with hiring mercenaries.
Congolese authorities said Friday they had granted Katumbi permission to recover in South Africa but that he must later return to Congo to answer the charges against him. Katumbi's lawyer Georges Kapiamba confirmed his departure.
Longtime incumbent Joseph Kabila is constitutionally barred from seeking another term though some fear he may try to stay in power by delaying the elections.