Confusion over which Cuban dissidents were released gives way to accounts of prison abuse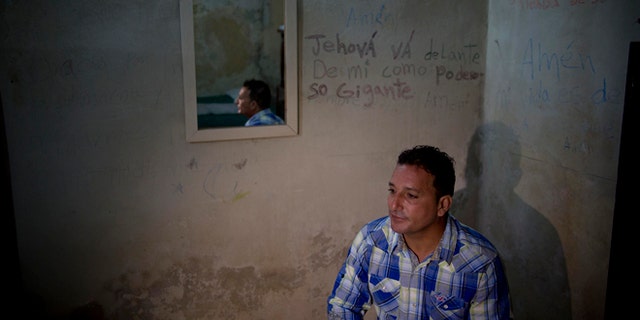 Cuba has completed the release of 53 political prisoners that was part of last month's historic deal with the United States, the Obama administration said Monday. The move clears a major hurdle for the normalization of ties between the two countries after more than five decades of estrangement, but not without some confusion about who and how many of them were actually released.
And now at least one of the released prisoners is raising serious questions about abuses during his incarceration.
The prisoners on the list had been cited by various human rights organizations as being imprisoned by the Cuban government for exercising internationally-protected freedoms or for their promotion of political and social reforms in the communist country.
The Obama administration provided the list of released dissidents to prominent members of Congress. A copy was obtained by the Associated Press. One former prisoner is referred to as being "on probation."
In a letter to lawmakers accompanying the list of dissidents, Secretary of State John Kerry wrote of his concern about "short-term detentions of Cubans peacefully attempting to express their opinions."
"We do not expect that the changes to U.S. policy will effect a transformation of Cuban society overnight," Kerry said. "We are convinced, however, the old policy of isolation did not achieve its objectives and that a new policy will more effectively promote our values and help the Cuban people help themselves as they move into the 21st century."
Last month, Cuba and the U.S. agreed to work to restore normal diplomatic relations as part of a deal under which Cuba freed an imprisoned U.S. aid worker, Alan Gross, along with an imprisoned spy working for the U.S. and the imprisoned dissidents. The U.S. released several Cuba intelligence agents.
"Certainly, for those 53 prisoners, it's a great deal," Sen. Marco Rubio, R-Fla., said in an appearance Monday on "CBS This Morning."
There had been some confusion in recent weeks over who and how many of the political prisoners had been released, with independent human rights groups only being able to tally up 42 of the 53 dissidents who were released from custody.
"According to all our information and that gathered by Elizardo Sánchez in Cuba, we are still 11 short. It is certainly a mystery," Francisco "Pepe" Hernández, director of the Miami-based Foundation for Human Rights in Cuba told the Miami Herald.
The State Department, however, attempted to clear the matter up by saying that some of the prisoners had been released earlier than the December 17 announcement when most observers began searching for who was released.
"A small number of the people on the list we gave [the Cubans] during the summer were slated for release, and then were released as scheduled, in the summer and fall," Marie Harf, a State Department spokesperson, said during a press briefing.
While free from prison the whereabouts of many of these dissidents has been kept under wraps by Cuban sources and the former political prisoners' families.
One the dissidents, rapper Angel Yunier Remón, spoke to dissident blogger Yoani Sánchez's website, 14 y Medio ("14 and a Half") about his experience in prison.
Remón was arrested for painting "Down with the dictatorship!" on a wall outside his home and sentenced to six years in prison. During his incarceration, he said, he was tortured by prison authorities, went on several hunger strikes and suffered from a bout of cholera.
"I want you to know that while I was there I was subjected to physical and psychological torture in order to suppress my ideals," he said.
Remón is now living with his family in the southeastern city of Bayamo and is currently working on a new musical project.
The Associated Press contributed to this report.
Like us on Facebook
Follow us on Twitter & Instagram