Confession of Etan Patz's suspected killer will be admitted in court, judge rules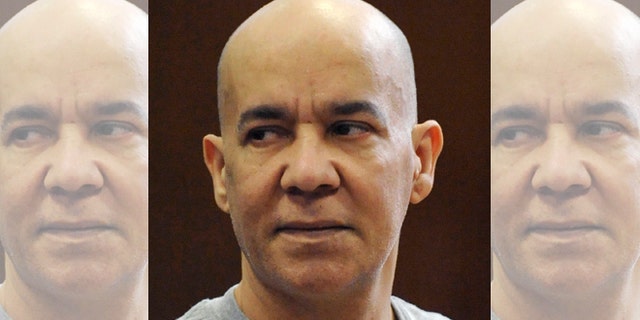 NEW YORK (AP) – The suspect in one of the nation's most haunting child disappearances is poised to learn whether his confession can be used at a potential murder trial.
A judge was due to rule Monday on a key piece of evidence in the case surrounding the 1979 disappearance of Etan Patz, one of the first missing children ever pictured on a milk carton. The anniversary of his disappearance became National Missing Children's Day.
The suspect, Pedro Hernandez, 53, has pleaded not guilty to killing the 6-year-old, who vanished while walking to his school bus stop. After decades of investigation that stretched as far as Israel, Hernandez emerged as a suspect only in 2012. He'd been a stock clerk at a store in Etan's neighborhood when the boy disappeared.
The Maple Shade, New Jersey, man confessed on video after more than six hours of questioning, telling police he lured Etan to the store basement with the promise of a soda, choked the boy, put the body in a bag and a box and left it on the street several blocks away.
"I was nervous; my legs were jumping," Hernandez says in the tape. "I wanted to let go, but I just couldn't let go. I felt like something just took over me. I don't know what to say. Something just took over me, and I was just choking him."
In the 1980s, Hernandez also allegedly told a prayer group and others that he'd harmed a child in New York. But authorities have not pointed to any physical or scientific evidence against him, and his defense has said there is none.
Defense lawyer Harvey Fishbein says Hernandez is mentally ill and his admissions were imaginary. The Manhattan district attorney's office says the confession was real and legally obtained.
State Supreme Court Judge Maxwell Wiley isn't deciding whether the admissions were true — just whether Hernandez was properly advised of his rights and mentally capable of waiving them.
At about 70, Hernandez' IQ puts him in the bottom 2 percent of the population, a defense psychological expert testified during a weeks-long hearing this fall.
His lawyer has said Hernandez's medical records mention schizophrenia dating back years, he's taken anti-psychotic medication for years, and since his arrest, he's been diagnosed with schizotypal personality disorder. Its effects on him include "cognitive and perceptual distortions," including hallucinations, Fishbein has said. In one of the confessions, Hernandez says he has had visions of his dead mother.
A defense psychologist told the court he believed Hernandez wouldn't have fully comprehended what he was agreeing to in saying he understood his Miranda rights.
But a prosecution expert differed, noting that Hernandez scored not much below people of average intelligence on a specific test of how well someone understands the function of the familiar Miranda rights warning during police interrogation.
"The evidence convincingly demonstrated that he knowingly waived those rights and voluntarily provided a statement," Manhattan Assistant District Attorney Joan Illuzzi-Orbon later wrote in a court filing.
Hernandez had gone through 11th grade without special education or remedial summer school, represented himself in a prolonged divorce and child support proceeding, participated in his church, and successfully applied for Social Security disability benefits, the prosecutor noted.
Etan's parents haven't commented.
Like us on Facebook
Follow us on Twitter & Instagram