Colombia's Santos Announces Peace Talks with FARC Rebels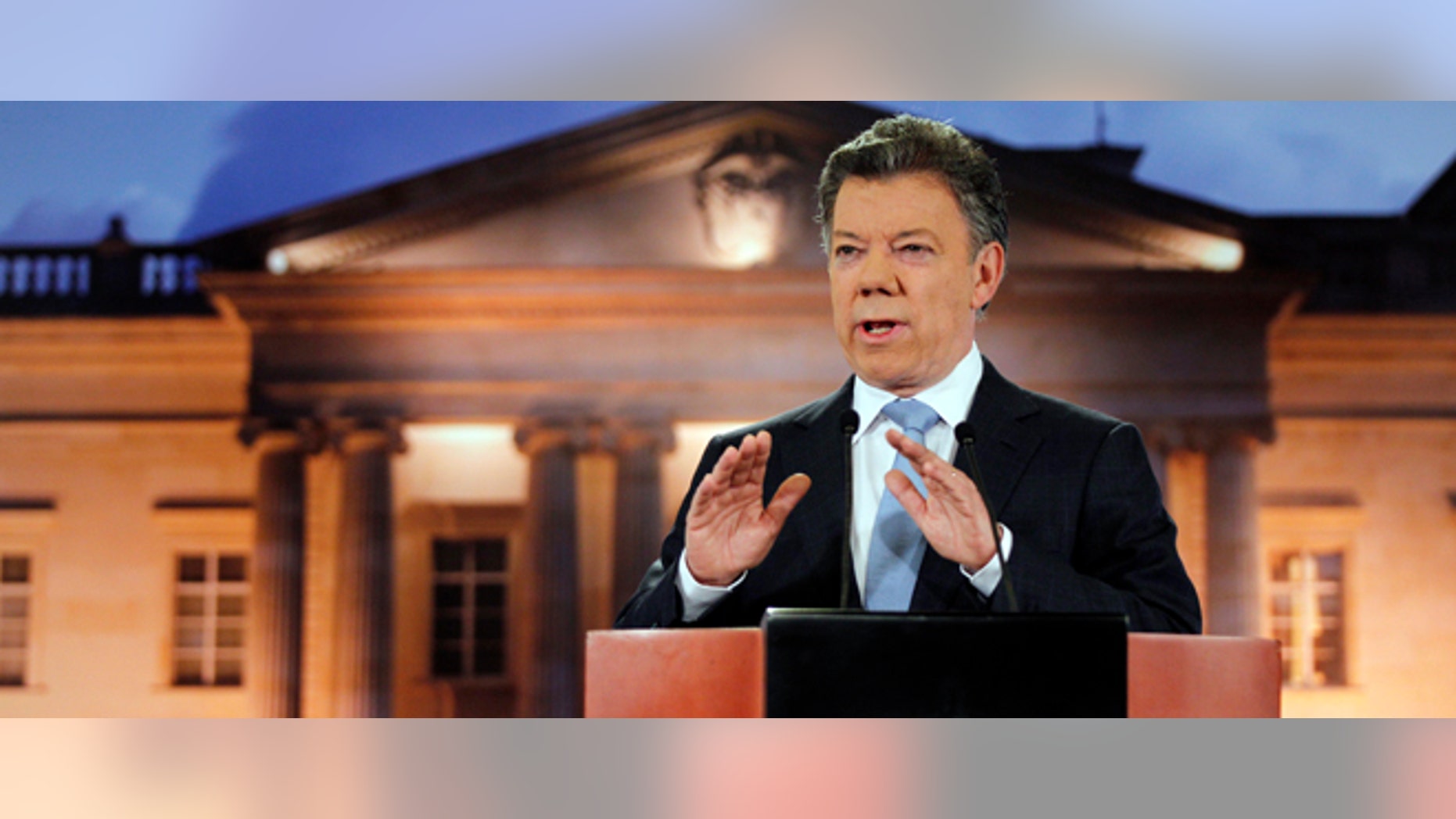 Bogotá, Colombia – Colombian President Juan Manuel Santos announced an accord on Tuesday with the country's main leftist rebel group to launch peace talks to end a bloody, decades-old civil conflict that has claimed the lives of thousands of people.
In a nationally televised speech, Santos called the agreement a roadmap to "a definitive peace" and said it was reached after six months of direct talks in Cuba with that country's government and Norway serving as brokers.
The agreement does not include a cease-fire. Nor does it grant a safe haven to the Revolutionary Armed Forces of Colombia, or FARC, as occurred in the last peace talks, which lasted three years and ended disastrously in 2002.
The talks to end the Western Hemisphere's longest-running conflict will begin in the first half of October in Oslo, Norway, and continue in Havana, said Santos.
He set a hopeful tone, saying key topics would be agrarian reform, returning stolen land, reducing poverty and compensating victims.
But he was also firm about what he called the government's insistence on not ceding an inch of territory.
"If there are not advances, we simply won't continue," he said, adding that "military operations will continue with the same or stepped up intensity."
FARC leaders were expected to speak later Tuesday in a news conference Cuba's government scheduled in Havana.
Based on reporting by the Associated Press.
Follow us on twitter.com/foxnewslatino
Like us at facebook.com/foxnewslatino