Colombian TV network Caracol taken off Venezuelan airwaves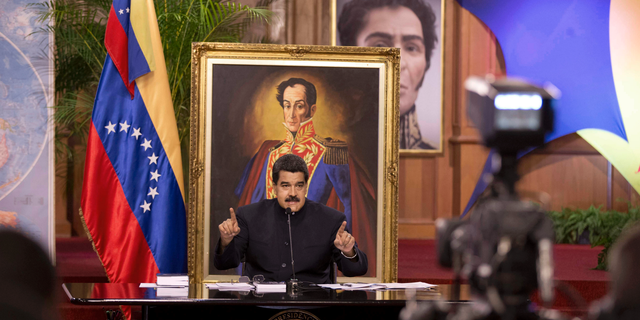 CARACAS, Venezuela – Colombian TV network Caracol has been taken off the air in Venezuela a day after President Nicolas Maduro delivered a scathing rebuke of Colombian media.
Caracol News director Juan Roberto Vargas tells a Colombian radio outlet that the channel's coverage of ousted chief prosecutor Luisa Ortega Diaz appears to have been a "breaking point" that led to its removal.
Colombian news channel RCN was also blocked Thursday from a Venezuelan local cable operator, though its signal remained active on DirecTV.
Caracol joins a growing list of news outlets that have been blocked by Maduro's government.
Earlier this year Venezuelan authorities shut down CNN en Espanol's feed after the Spanish-language channel aired a report about fraudulent passports that drew angry criticism from officials.