Colombia suspending use of anti-coca herbicide over health concerns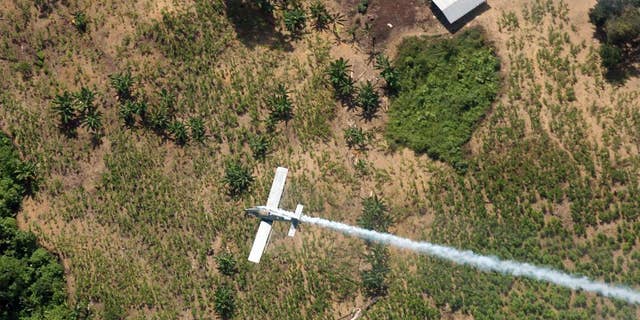 BOGOTA, Colombia – Colombia's President Juan Manuel Santos says he's halting use of a herbicide that's a key part of U.S.-financed efforts to wipe out cocaine crops.
Santos said Saturday he's taking the move following a Health Ministry recommendation based on a World Health Organization decision to classify glyphosate as a carcinogen.
The U.S. ambassador to Colombia is Kevin Whitaker. He says a decision on whether to use the chemical is a decision for Colombia and the U.S. government respects it.
More than 4 million acres of land in Colombia have been sprayed with the popular weed killer over the past two decades to kill coca plants, whose leaves produce cocaine. The spraying program is partly carried out by U.S. contractors.