Colombia rebel leaders travel to Cartagena for peace signing on Monday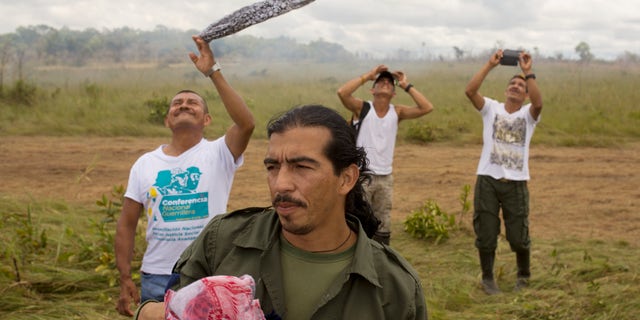 NEWYou can now listen to Fox News articles!
YARI PLAINS, Colombia (AP) – Top Colombian rebel leaders have begun leaving the country's remote plains for the Caribbean city of Cartagena, where they will sign a peace accord with the government next week.
A helicopter operated by the International Committee of the Red Cross transported two groups of a total of about 40 commanders with the Revolutionary Armed Forces of Colombia out of the Yari Plains for the Monday ceremony.
The FARC's maximum leader Timoleon Jimenez said peace would begin "on Monday, when President (Juan Manuel) Santos and I shake hands."
The ceremony is expected to be attended by 15 presidents from around Latin America and leaders of international organizations.
A nationwide referendum on the accord will take place on Oct. 2.