Collapse of residential building in Old Havana kills at least 4, including one child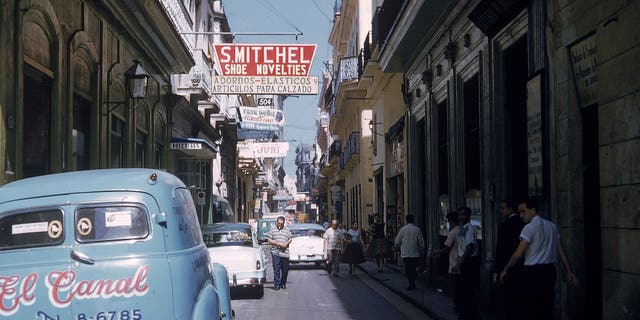 NEWYou can now listen to Fox News articles!
HAVANA – A building collapsed Thursday morning in Old Havana, killing at least four people.
Cuban officials said four people died, but journalist and former political prisoner Normando Hernández posted a tweet around noon saying the number of fatalities had reached six.
According to Granma, the official organ of the Cuban Communist Party, an additional three people were taken to a nearby hospital — two of them children.
All seven people affected were on the second floor at the time of collapse and the ground floor was empty, Granma said.
The collapse happened around 7:00 a.m. in a two-home residential building.
The confirmed fatalities are a 3-year-old child, two 18-year-olds and a 60-year-old woman, according to Cuban officials.
Authorities said they were investigating what caused the structure's "total collapse," including whether remodeling being done on the first floor was legal.
The colonial neighborhood contains most of Havana's oldest buildings.
Many are sorely decayed for lack of maintenance and vulnerable to partial or complete structural failures that are regularly triggered by heavy rains.
The AP contributed to this report.