Clashes between ISIS militants, Iraqi soldiers have left dozens dead, 68 captured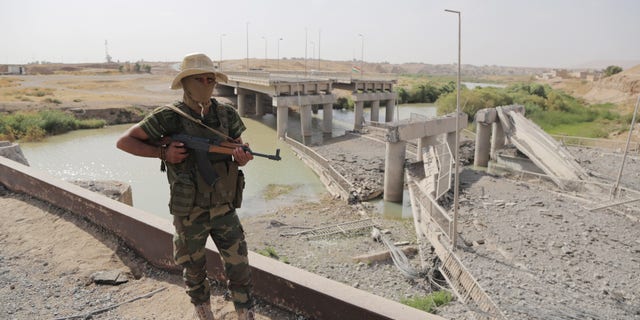 BAGHDAD – A senior Iraqi commander in the western Anbar province says at least 40 soldiers were killed in recent suicide bombings carried out by Islamic State militants and another 68 have been captured.
Lt. Gen. Rasheed Fleih provided the details on the dead and missing troops Monday. He says the soldiers disappeared during a siege on the town of Sijir on Sunday and have likely been taken to the nearby city of Fallujah. There has been no communication with any of the captured soldiers.
A second official, who spoke anonymously as he is not authorized to brief the media, says 700 troops immediately withdrew from the area following the attack. The militants launched attacks involving suicide bombers on the Iraqi troops in Sijir on Sunday, sparking clashes, security officials said.