Clash between rival 'self-defense' groups leaves 6 dead in Mexican state of Michoacan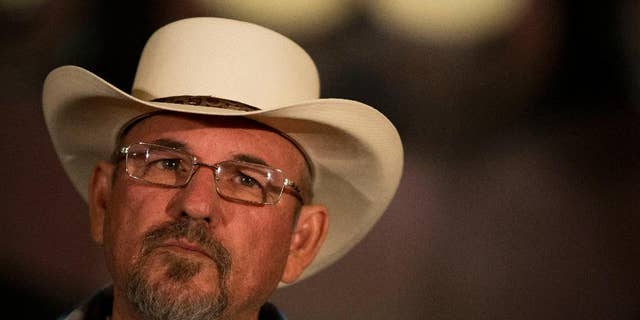 NEWYou can now listen to Fox News articles!
MEXICO CITY – A clash between two rival "self-defense" groups in the western state of Michoacan on Tuesday left six people dead, including the son of one of the group's founders, officials and militia members said.
Alfredo Castillo, the federal government's security commissioner for Michoacan, told Grupo Formula radio that the groups fought at a barricade at the entrance to the community of La Ruana. He said it appeared that four from one side had been killed and two from the other.
"La Ruana is the only place where we have two leaders with influence," Castillo said.
The vigilante groups emerged more than a year ago when farmers and ranchers organized and armed themselves to confront drug traffickers in the violent state. In May, some members of "self-defense" groups were demobilized and integrated into a government-sanctioned rural police force.
Castillo said that a group led by a man nicknamed "El Americano" had been upset for several months by the way Hipolito Mora, the leader of the other group, had been taking over land in the area that had previously been controlled by the Knights Templar cartel. They had also disagreed over who would speak for the "self-defense" groups.
Castillo said the various groups must not try to expand their areas of influence.
"Each has to stay in his community," he said. "If we have clashes between different communities we'll practically have a civil war."
"We can't have strongmen," he said, adding that "those responsible for murder will be held accountable."
Mora told Milenio television that his group was attacked by a heavily armed rival.
Mora said there were "five or six dead, we don't have time to count them, among them my son."
Castillo said through his Twitter account that federal forces were trying to control the situation. A message left for his spokesman by The Associated Press was not immediately returned.
Tuesday's confrontation occurred in an agricultural region called the "Tierra Caliente," or Hot Land. It was supposed to be an area the federal government had gotten under control through the demobilization of the "self-defense" groups, which had largely succeeded in pushing the Knights Templar cartel out of the state, something federal police and troops had been unable to do.