City Officials Resume 'Occupy London' Eviction Moves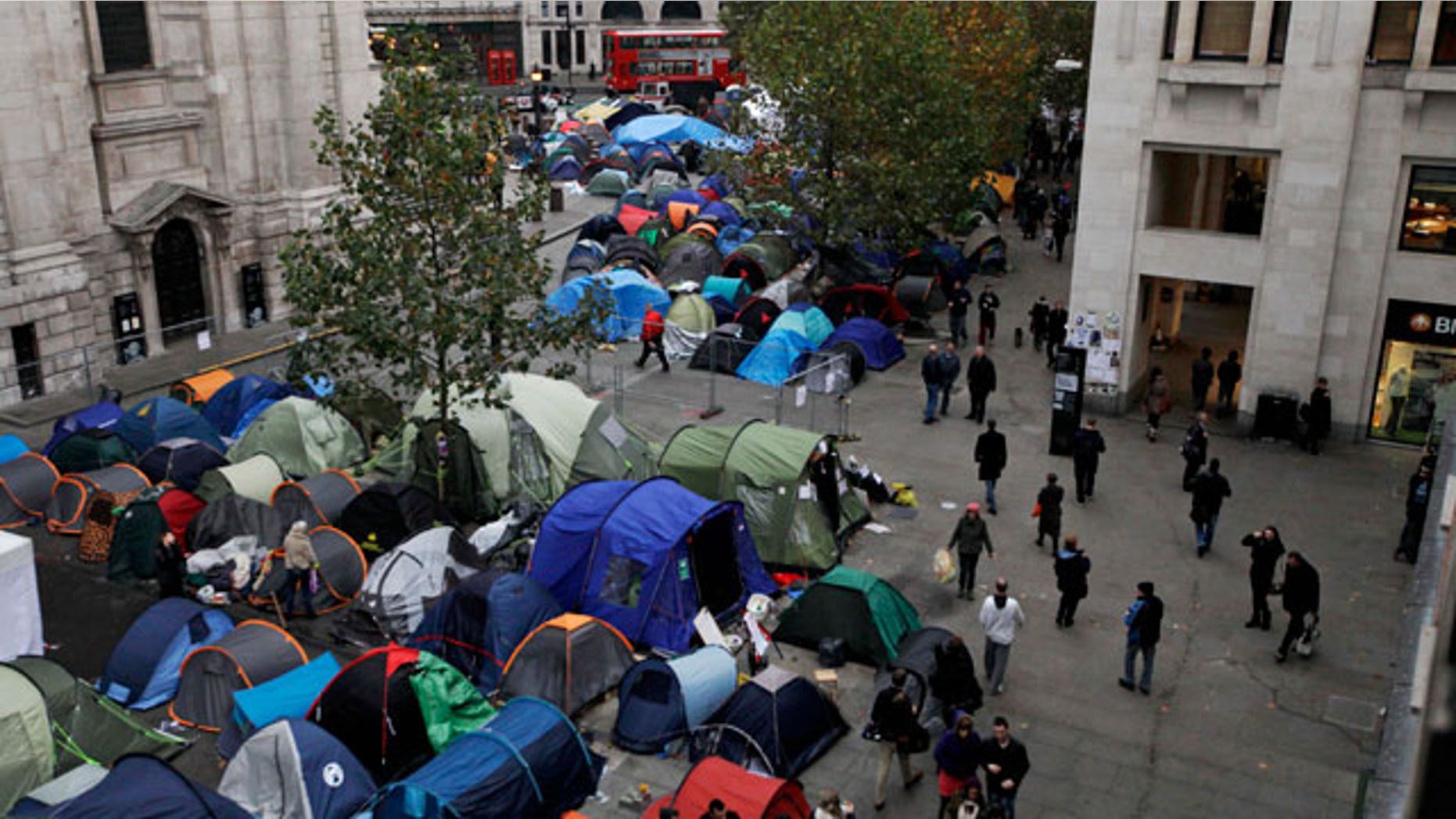 LONDON – Civic authorities in London say they are resuming legal action to evict a protest camp outside St. Paul's Cathedral after talks with the protesters stalled.
London's Occupy protest outside St. Paul's -- where more than 200 tents have been pitched since Oct. 15 -- has settled into a stalemate between church and civil authorities.
The cathedral and local authority the City of London Corporation suspended legal action to remove the camp two weeks ago, and offered the protesters a deal to stay until the new year if they then agreed to leave.
The protesters say they have not agreed to this.
The Corporation said Tuesday it would restart legal action to clear pathways around the cathedral.