Church of England: Kids should be able to explore gender identity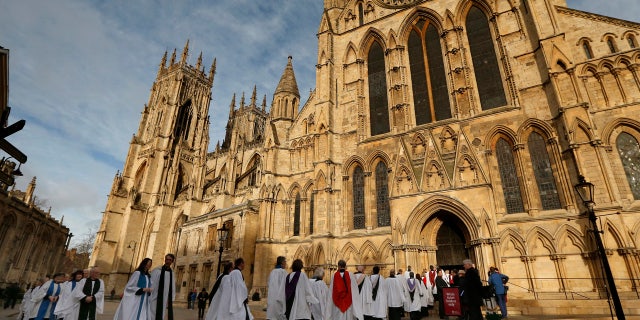 The Church of England issued a new directive on Monday stating that children should be able to explore their gender identity, The New York Times reported.
The directive, originally written 3 years ago to counter bullying in the church's 4,700 schools, was updated to include transphobia.
Among other things, the guidelines state that, "a child may choose the tutu, princess's tiara and heels and/or the fireman's helmet, tool belt and superhero cloak without expectation or comment."
A part of the new directive states that: "Children should be afforded freedom from the expectation of permanence. They are in a 'trying on' stage of life, and not yet adult and so no labels need to be fixed. This should inform the language teachers use when they comment, praise or give instructions. It may be best to avoid labels and assumptions which deem children's behaviour irregular, abnormal or problematic just because it does not conform to gender stereotypes or today's play preferences."
These guidelines were endorsed by Rev. Justin Welby, the archbishop of Canterbury, leader of the Church of England and spiritual leader of the world's 80 million Anglicans.
"We must avoid, at all costs, diminishing the dignity of any individual to a stereotype or a problem," he said. "Church of England schools offer a community where everyone is a person known and loved by God, supported to know their intrinsic value."
The rules were broadly welcomed by groups that championing LGBT rights, like the nonprofit Stonewall, but conservative groups took issue.
Andrea Minichiello Williams, chief executive of the evangelical group of Christian Concern, believes that the agenda is aimed against people who step out of line.
"We are getting to the point where if you are not careful, the slightest slip from the correct agenda in a Church of England school will get you punished," she told The Daily Mail. "…the anti-bullies are becoming the bullies."