Chipotle posts its first quarterly loss after a series of E.coli, norovirus outbreaks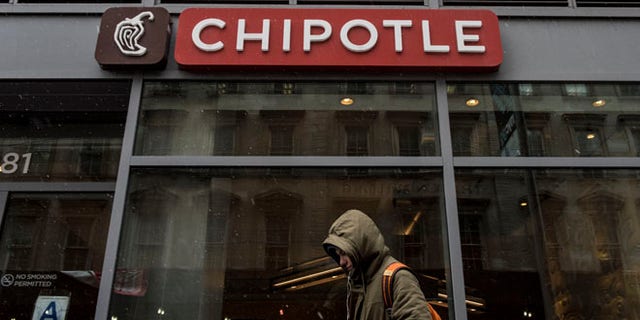 NEWYou can now listen to Fox News articles!
NEW YORK (AP) – Chipotle posted its first quarterly loss as a public company Tuesday after it gave away millions of free burritos to win back customers following a series of food scares.
The Mexican food chain said Tuesday that sales were down 29.7 percent at established locations during the first three months of the year. Sales have been slammed since an E. Coli outbreak and norovirus cases that scared off customers this past fall.
To get people back in the habit of visiting Chipotle, the company has been giving away coupons for entrees since early February. During the quarter, Chipotle said it gave away about 6 million entrees. Executives say the coupons help stores look busy again, which is an important psychological cue in assuring people business is back to normal.
The company said it is seeing signs that the customers redeeming coupons for free food are starting to become paying customers again. Still, Chipotle said sales at established locations were down 26 percent for April, when excluding the impact of Easter this year.
Going forward, Chipotle said it will shift toward relying more heavily on marketing campaigns and "buy one, get one free" deals to get drive up sales.
Mark Crumpacker, chief creative and development officer, said the company is also considering adding chorizo to the menu to lure loyal customers into visiting more often. The company has tested the topping in the past.
Executives have said they tightened food safety measures, which included shifting the chopping of some produce in centralized locations. Now, the company said it is making tweaks to shift the chopping of lettuce and peppers back to restaurants, which improves their taste.
For the quarter ended March 31, Chipotle Mexican Grill Inc. lost $26.4 million, or 88 cents per share. Analysts expected a loss of 98 cents per share, according to FactSet.
A year ago, the company earned $122.6 million, or $3.88 per share.
Total revenue fell 23 percent to $834.5 million, missing Wall Street expectations for $867.8 million.
Shares of Chipotle were down nearly 5 percent at $424.75 in after-market trading.