Chinese villagers protest after police detain elected leader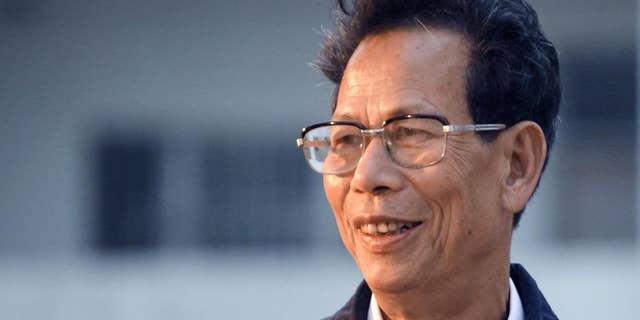 NEWYou can now listen to Fox News articles!
BEIJING – Residents of a village in southern China where police have been deployed have protested the detention of the village's democratically elected leader and historic seizures of land by past officials.
The protests in Wukan come nearly five years after an uprising there made the village in Guangdong province, next to Hong Kong, an internationally known symbol of defiance against China's ruling Communist Party.
Residents say police swooped in Friday to surround government buildings and take away Wukan's leader, Lin Zuluan, who had planned to meet with residents Tuesday to discuss illegal land grabs. Chinese authorities said he was being investigated on suspicion of taking bribes.
On Sunday, residents said by phone that thousands of people spontaneously marched and chanted slogans such as "Release the village chief" and "Return our land."