Chinese ships sail near disputed island: Japan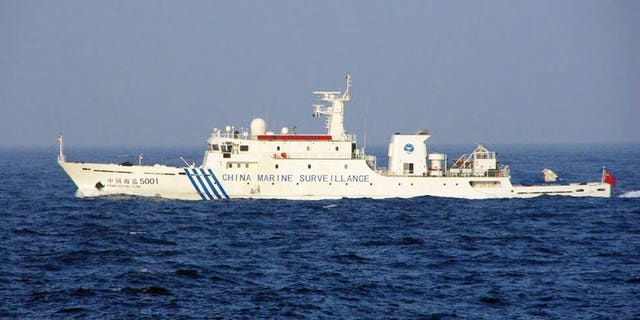 TOKYO (AFP) – Three Chinese government ships sailed into waters around islands at the centre of a territorial dispute on Thursday, the day after Japan's premier visited coastguards who patrol the area.
The maritime surveillance vessels entered the 12-nautical-mile zone regarded as the territorial waters of the Senkaku islands in the East China Sea at around 9:30 am (0030 GMT), the Japanese coastguard said. They stayed for three hours, it later added.
China calls the islands the Diaoyus and claims them as its own.
The move came after Japanese Prime Minister Shinzo Abe on Wednesday visited coastguards charged with protecting the area.
Abe was in the remote Okinawan island of Ishigaki in the East China Sea, 2,000 kilometres (1,240 miles) southwest of Tokyo, where he told crews his resolve to stand up for Japan in the dispute was undimmed.
The visit came just a few days ahead of elections for half of the seats in the upper house of parliament, which observers expect to be a shoo-in for Abe's ruling bloc.
Separately, Japan's government spokesman Yoshihide Suga said Tokyo was making inquiries with Beijing about a report that Chinese oil firms were preparing to develop seven new gas fields in the East China Sea, two of which are close to what Japan claims as its waters.
"Japan would never tolerate it if China unilaterally goes ahead with development in an area where the claims of the two sides overlap," he told reporters.
China says its exclusive economic zone extends to the continental shelf, but Japan claims the two countries' EEZs abut along the median line.
Relations between the two Asian giants have been poor for a while, with China frequently sending official ships into waters around the Tokyo-administered islands.
The long-standing dispute reignited last September when Tokyo nationalised three islands in the chain, in what it said was a mere administrative change of ownership from a private landowner.
China insists the islands were part of its territory until Japan annexed them in 1895 at the start of a half-century of acquisitive invasions that culminated in World War II.