Chinese personnel set sail for first African military base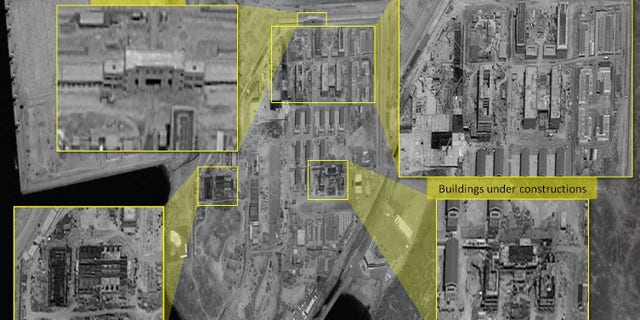 Ships carrying personnel for China's first overseas military base set sail on Tuesday to begin setting up the facility in Djibouti, as China's rapidly modernizing military extends its global reach.
The warships departed from Zhanjiang in southern China to set up a "support base" in the Horn of Africa nation, state media Xinhua reported late Tuesday.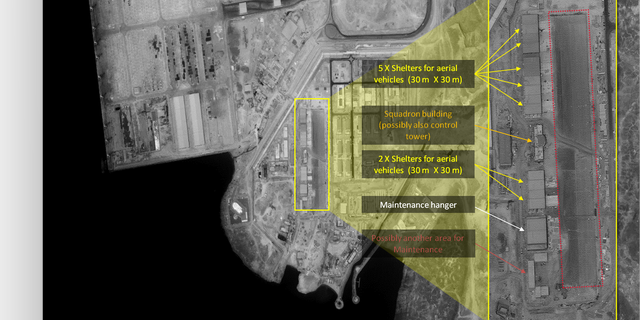 Xinhua did not say when the base would begin operations, but reported the establishment of the base was a decision made by the two countries after "friendly negotiations, and accords with the common interest of the people from both sides."
"The base will ensure China's performance of missions, such as escorting, peace-keeping and humanitarian aid in Africa and west Asia," Xinhua reported.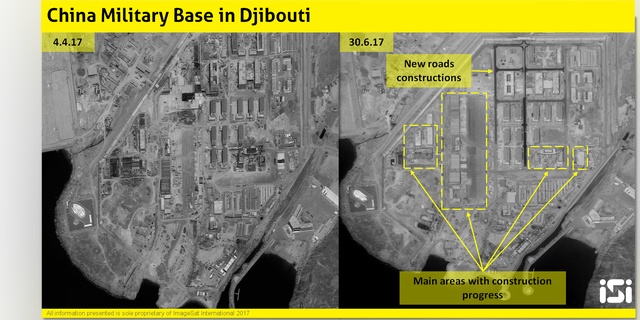 New satellite images obtained by Fox News on Wednesday showed the extensive construction and development at the base, which grants strategic access to the Red Sea and the Indian Ocean.
The newly obtained satellite images, from ImageSat International, revealed dozens of buildings meant for logistic storage and accommodations in various stages of construction.
In the most recent images, from July 4, there is evidence of a squadron building, seven shelters for helicopters or UVA's along a 1,300-foot long apron, which is intended to accommodate aircraft for loading, refueling or maintenance. In the center of the photo, there's a building, which appears to be a control tower.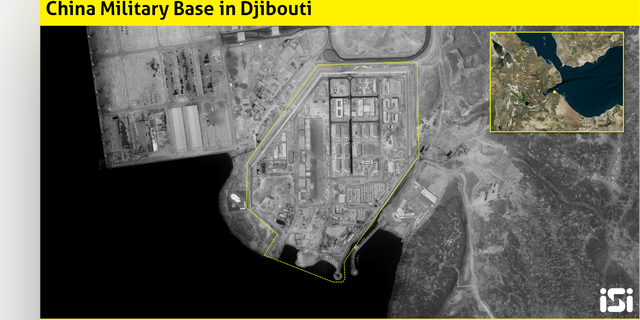 Another image shows the significant sprout of development in the past month in four various sites on the compound.
The Chinese Foreign Affairs Ministry announced on Jan. 21, 2016, an agreement with Djibouti to host its first base beyond the South China Sea, and construction commenced days later. Though Beijing called the installation a "logistics and fast evacuation base," some of the Asian power's rivals, such as Taiwan, said it is more likely the beginning of a new, aggressive military buildup intended to rival the United States' facilities.
The new Chinese base is a source of concern for American defense forces, as it is located less than 4 miles from the U.S. base at Camp Lemonnier, one of the Pentagon's largest and most important foreign military installations.
Marine Gen. Thomas Waldhauser, commander of AFRICOM, told the Senate Armed Services Committee in March 2017 that he met with Djibouti's President Ismail Omar Guelleh "and expressed our concerns about some of the things that are important to us about what the Chinese should not do at that location." He anticipated the base would be completed some time this summer.
Camp Lemonnier is home to about 3,000 U.S. military personnel and contractors and the base to Special Operations Command (Forward) – East Africa, which has carried out operations against Al Shabaab militants in Africa.
Djibouti, which is slightly smaller than New Jersey, hosts U.S., French and Japanese military bases, and will soon add a Saudi military facility as well.