Chinese knifeman 'kills five in stabbing spree'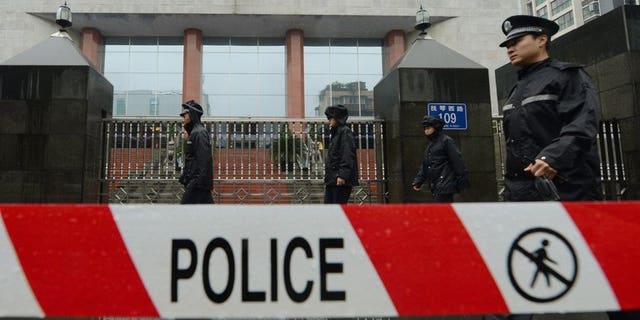 BEIJING (AFP) – A knife-wielding Chinese man stabbed five people to death and wounded another three, state media reported Friday.
Ding Jinhua, 38, killed three people in a village in the central province of Henan, the official Xinhua news agency said, citing local police.
He then went to a furniture market in the nearby city of Luohe, where he runs a shop, and stabbed a businesswoman and a taxi driver to death, it said.
He later wounded another taxi driver and drove away in his car, the Xinhua report said.
Another two people were also attacked and wounded but the police did not disclose their details, it added.
Police offered rewards of 20,000 yuan ($3,300) for information on the whereabouts of the hijacked taxi and 50,000 yuan for clues leading to Ding's capture, it said.
The report did not mention possible motives for the attacks, which happened on Thursday.