Chinese claims in Malaysia plane hunt reportedly seen as slowing down search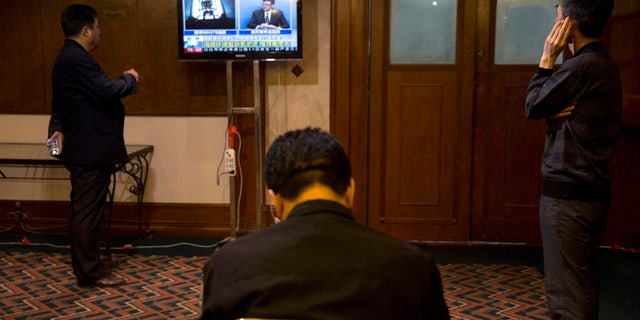 Officials from the U.S. and other nations involved in the search for missing Malaysia Airlines Flight 370 have expressed exasperation at claims of possible discovery made by the Chinese that they say have cost investigators vital time, according to a published report.
The New York Times reports that China's claim earlier this month that one of its ships had detected possible signals from the plane's black boxes hundreds of miles away from where the search is now concentrated was the latest in a series of proclamations that have drawn the ire of other countries.
The signals allegedly detected April 5 by the Chinese ship Haixun 01 caused search officials to send the British ship HMS Echo to assist the Chinese vessel instead of to the area where the Australian ship Ocean Shield was located. Later in the week, Ocean Shield picked up four signals that Angus Houston, the Australian head of the search coordinating committee, called "the very best lead we have."
The Times report cities officials who say the search field might have been narrowed further had the HMS Echo not been initially sent to aid the Chinese ship, whose crew members used hand-held hydrophones to allegedly located the signals. The batteries on the black boxes that enable their beacons to emit signals to search vessels are now believed to have died.
Flight 370 disappeared en route from Kuala Lumpur to Beijing in the early morning hours of March 8 with 239 people on board. Most of the passengers were Chinese citizens, and the Beijing government had not been shy in criticizing the conduct of the initial search by Malaysian authorities.
But the Chinese provided another false lead in the early days of the search, releasing satellite photographs of purported wreckage in the South China Sea that turned out to be of unrelated debris.
"Everybody wants to find the plane," a senior Defense Department official told the Times before noting "false leads slow down the investigation."