Chinese astronauts manually dock spacecraft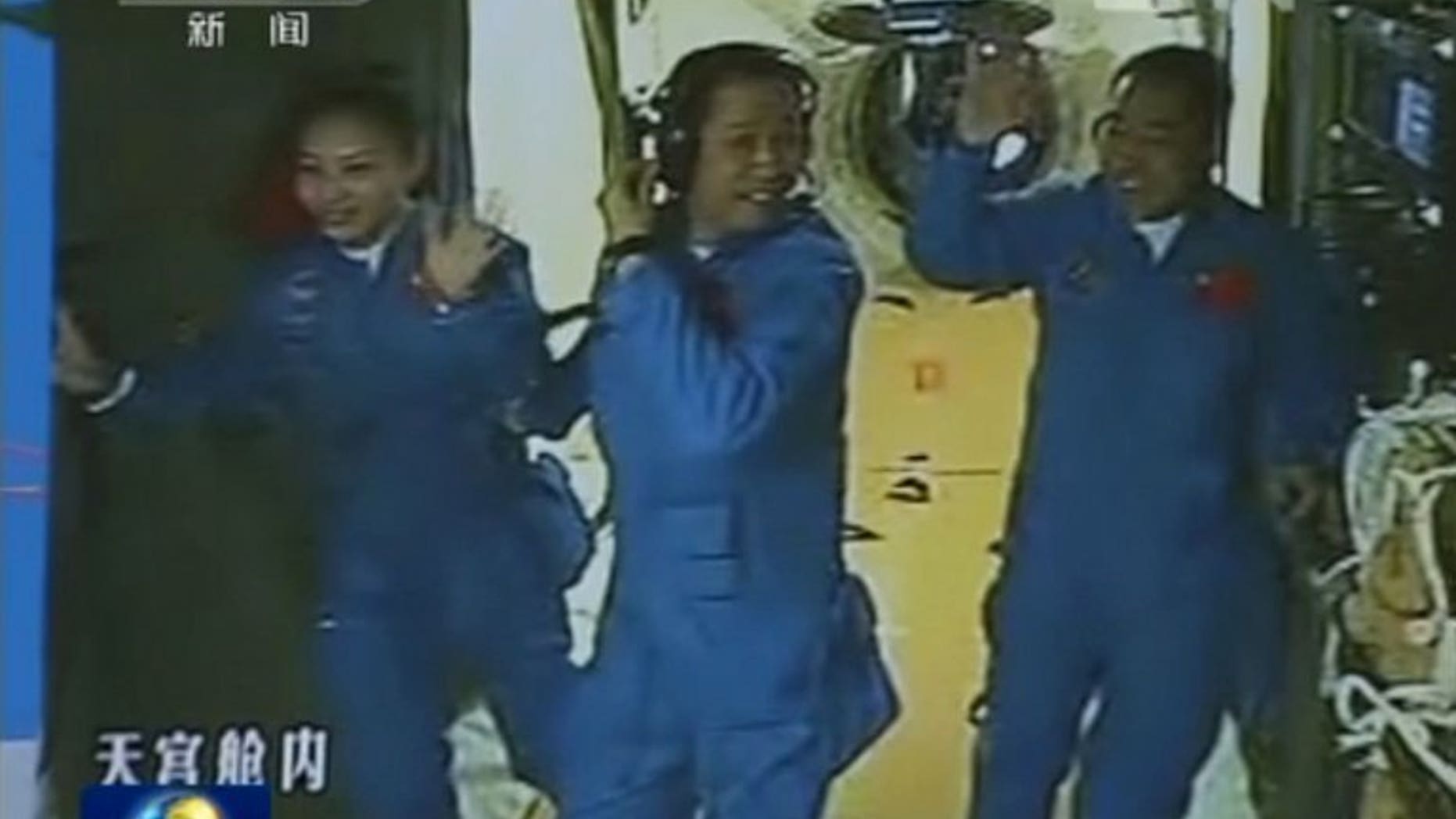 BEIJING (AFP) – Three Chinese astronauts on the country's longest manned space mission on Sunday succeeded in manually docking their spacecraft with a module orbiting Earth, state media said.
Docking techniques are a crucial element of China's space programme, which aims to build a station orbiting the planet by 2020.
The Shenzhou-10 -- "Divine Vessel" -- was piloted by mission commander Nie Haisheng, assisted by astronauts Zhang Xiaoguang and Wang Yaping, China's second woman in space, according to the Xinhua news agency.
An automated docking was already successfully completed with the Tiangong-1 -- "Heavenly Palace" -- module two days after the spacecraft was launched on June 11 from the Gobi Desert, enabling the crew to board.
The astronauts -- who will carry out medical and space technology experiments as part of the mission -- manually separated the Shenzhou-10 on Sunday morning in order to perform the new manoeuvre.
They will spend 15 days in orbit as part of a multi-billion-dollar space programme seen by Beijing as a symbol of its growing global stature and technical expertise.
China first sent a human into space in 2003 and its capabilities still lag behind the United States and Russia.
It carried out its first docking using an unmanned spacecraft in November 2011, and completed a manual docking last year.