China's Xi extols multilateral approach, climate accord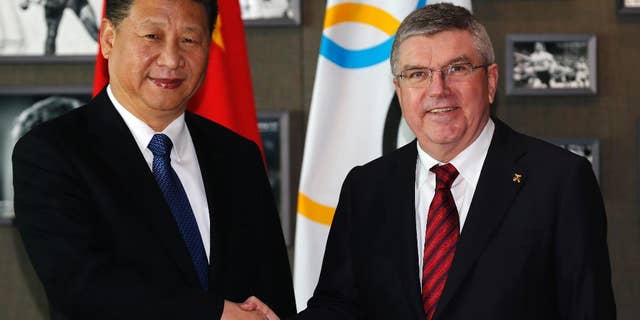 NEWYou can now listen to Fox News articles!
BERLIN – Chinese President Xi Jinping extolled the merits of multilateral cooperation during a visit to the United Nations' office in Geneva on Wednesday and said major powers should "keep their differences under control."
Xi also praised the Paris agreement to combat climate change, calling it a milestone and declaring, "We must ensure this endeavor is not derailed."
Xi's speech came a day after he cast China as a champion of free trade and stability in an address to the World Economic Forum. His comments appeared to be a rebuke to the isolationist urges that helped bring Donald Trump to power.
Xi said in Geneva: "Major powers should respect each other's core interests and major concerns (and) keep their differences under control."