China's wealthiest man seeks successor because only child might not take reins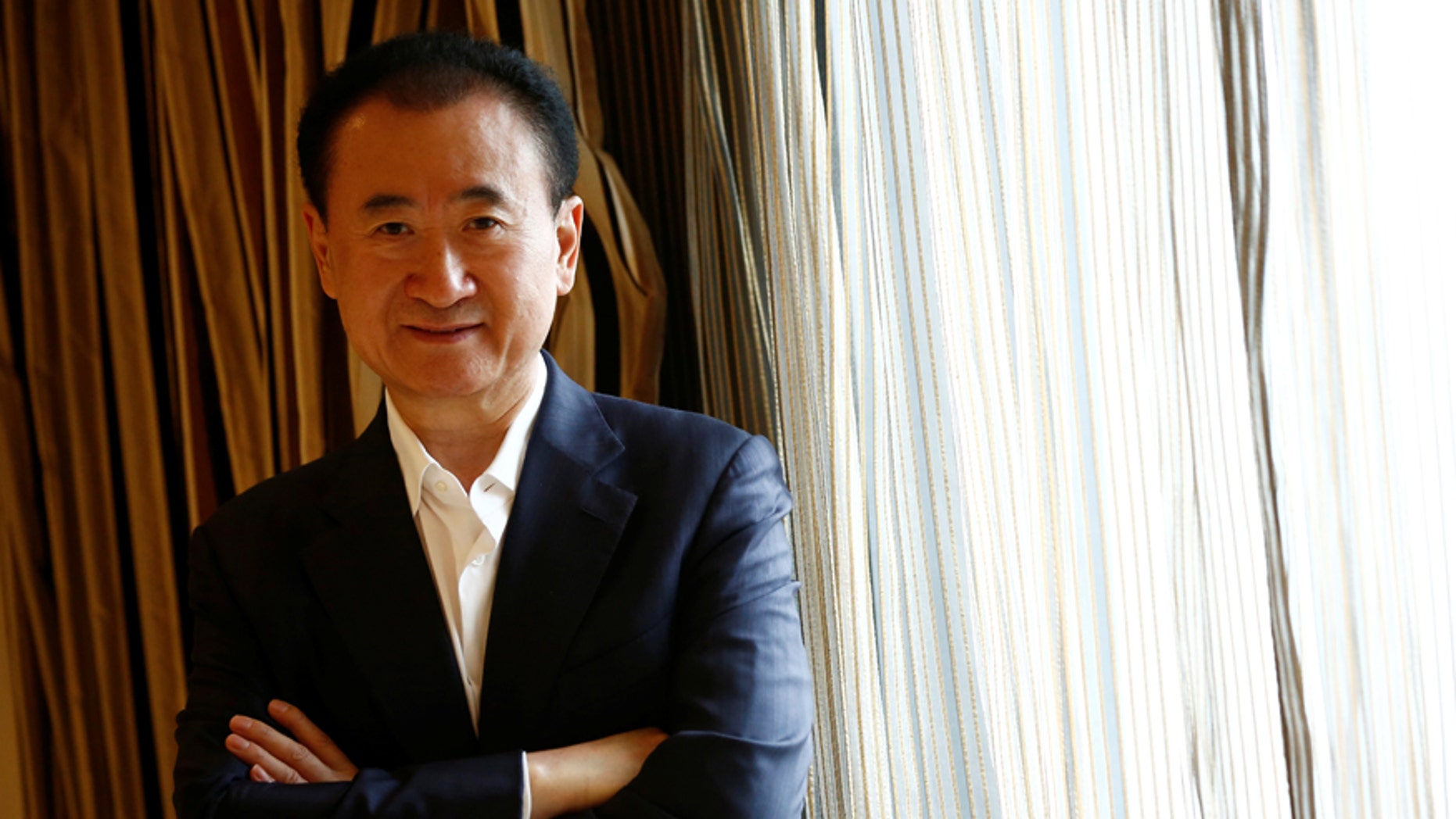 Chinese businessman Wang Jianlin has announced he's looking for somebody new to run his $91.8 billion business empire -- after his only son said he didn't want to take the reins.
According to South China Morning Post, the founder and chairman of Dalian Wanda Group – and China's wealthiest man – revealed this weekend that he most likely would pick a professional manager to run his business, which includes shopping centers, theme parks, sports clubs and cinemas.
CHINA'S WANDA IN $1 BILLION DEAL TO BUY HOLLYWOOD'S DICK CLARK
"I have asked my son about the succession plan, and he said he does not want to live a life like mine," Wang said during an entrepreneur's summit. "Perhaps young people have their own quests and priorities. Probably it will be better to hand over to professional managers and have us sit on the board and see them run the company."
The 62-year-old added: "We have several professional managers as candidates. The one who is handpicked and later trained to be a business leader should be no better than those who manage to stand out of the others through competition."
The son, Wang Sicong, who turns 29 next month, is a businessman in his own right.
Using $72.4 million in capital from his father, the younger Wang founded Prometheus Capital, a private equity fund, in 2011. According to the South China Morning Post, he has been pouring capital in the country's booming Internet entertainment, gaming and social networking industries.
He also is a director for his father's conglomerate, owning a 2-percent stake worth $1.73 billion.
Additionally, Wang Sicong is considered one of China's most eligible bachelors and has 21 million followers on his Weibo account, the Chinese equivalent of Twitter.
While many of China's richest self-created billionaires have passed the torch to their millennial heirs, children of the country's entrepreneurs are more often taking different paths than their parents.
A survey by Shanghai Jiatong University found that more than 80 percent of Chinese heirs are not keen on taking the reins of their parents' businesses, the Post reported. Many are backing off due to intense pressure, while others have pursued other career interests.
Dailan Wanda Group was founded in 1988 and is considered the epitome of the rags-to-riches story. It grew from a small property developer into a conglomerate operating malls, hotels, theme parks and the world's largest chain of cinemas thanks to a recent buying spree that added AMC Entertainment Holdings, Hoyts Group and Odeon & UCI Cinemas Groups.
Last month, the company purchased Dick Clark Productions for $1 billion.