China's lawmakers begin voting on scrapping term limits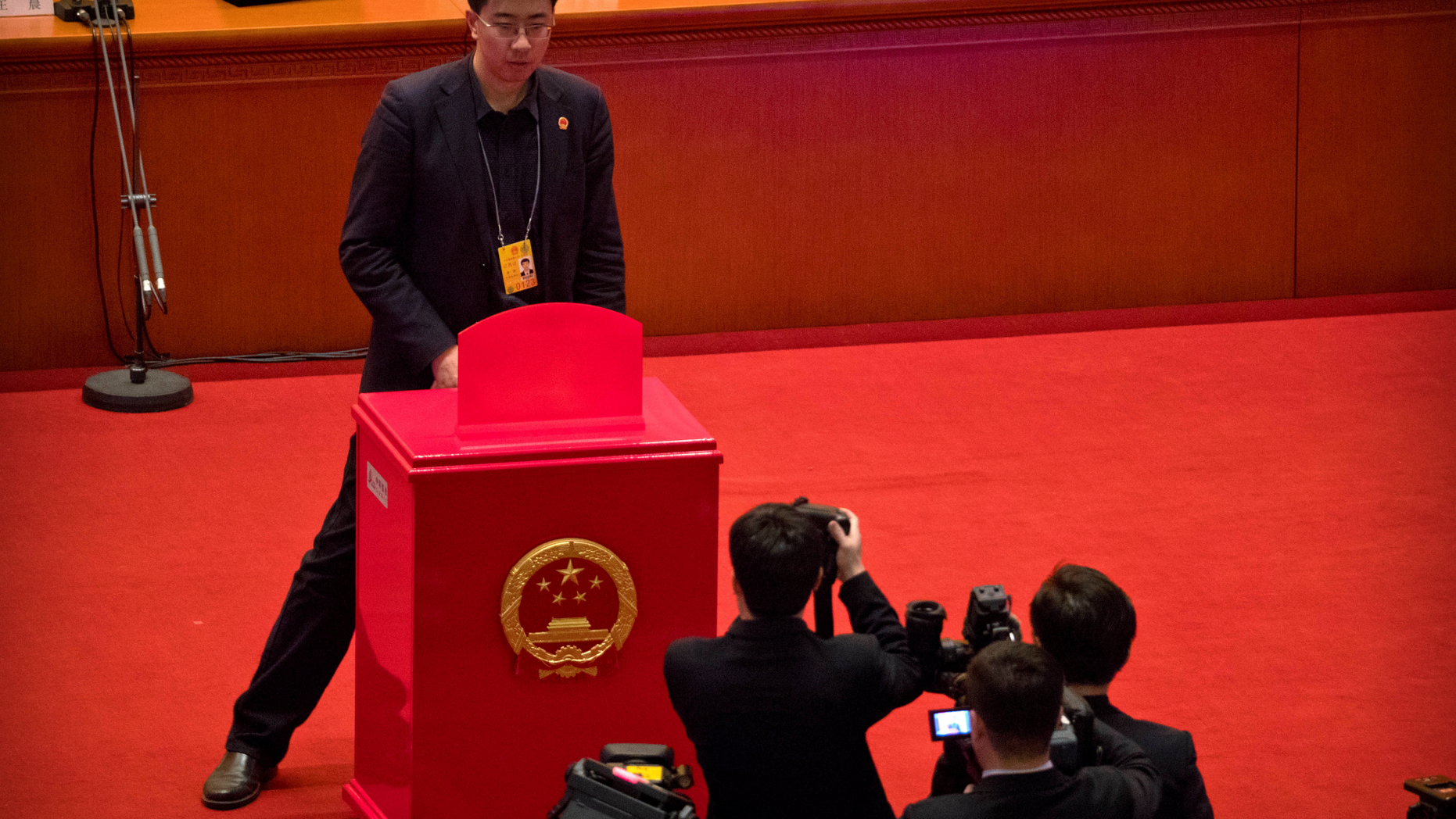 BEIJING – China's rubber-stamp lawmakers have begun casting votes on a constitutional amendment that would abolish term limits and enable President Xi Jinping to rule indefinitely.
The amendment's passage Sunday by the National People's Congress' nearly 3,000 hand-picked delegates is all but certain.
Observers will be looking to see how many delegates abstain from voting as an indication of the reservations the move has encountered even within the political establishment.
Once passed, the constitutional amendment would upend a system enacted by former Chinese leader Deng Xiaoping in 1982 to prevent a return to the bloody excesses of a lifelong dictatorship typified by Mao Zedong's chaotic 1966-1976 Cultural Revolution.
In a sign of the issue's sensitivity, the government censors are aggressively scrubbing social media of expressions ranging from "I disagree" to "Xi Zedong."