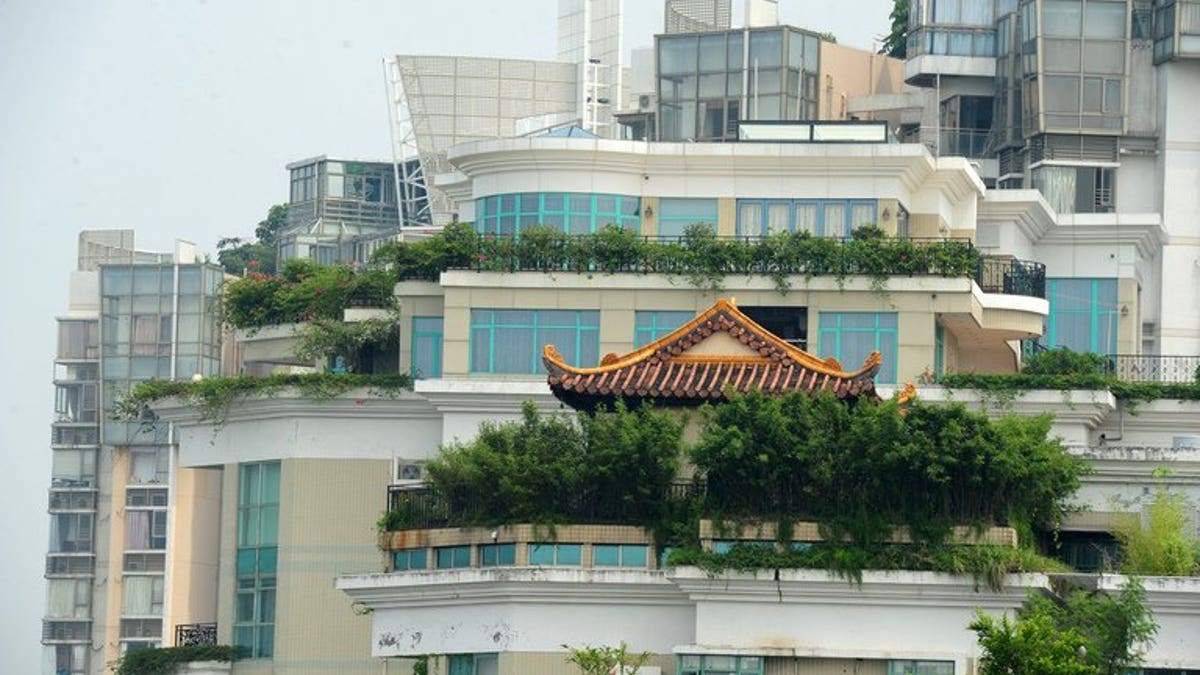 BEIJING, China (AFP) – The latest rooftop architectural wonder highlighted in China is a temple that brings worshippers closer to the heavens by being on top of a 21-storey apartment block.
Surrounded by foliage, the temple has glazed golden tiles and traditional upturned eaves with carvings of dragons and phoenixes, but defies convention by standing on top of the tower in Shenzhen, the Yangcheng Evening News reported.
The publicity surrounding the structure comes after a rooftop rock villa in Beijing sparked an outcry over the abuse of privilege and contempt for public safety by the country's rich, and authorities ruled houses on top of a shopping mall in Hunan could not be sold.
Tight security prevented public access to the rooftop temple, the paper said, with a fingerprint lock and cameras installed and dogs heard barking inside.
"The ashes of burned offerings often drop down," it quoted an unnamed neighbour as saying. "It's privately built and has been there for years."
A property agent near the compound said the top flat in the tower was worth 15 million yuan ($2.5 million) and all the building's residents were "either high-ranking officials or very rich people", the paper reported.
"The owner must have some good relationships," it quoted the agent as saying.
Authorities had failed to identify the facility's proprietor as investigators sent to the building had been unable to speak to its suspected owners, the report added.
"Such a rooftop construction is very unlikely to get approval," Liu Minxing, a local official in the boom town which neighbours Hong Kong, told the paper. "We can almost be sure that it is illegal."
Users of China's popular microblog services took a relatively light-hearted view of the temple, with at least one suggesting that it had some aesthetic merit.
"I thought rooftop temples only exist in cartoons, they're real too!" said another.
Illegal constructions have come under intense public scrutiny in China over the past weeks.
Demolition work has begun on the rooftop villa built among what looked like a pile of rocks dotted with trees on top of a 26-storey apartment tower in Beijing, after neighbours complained and a blaze of media reports scrutinised the owner's business activities.