China's economic growth holds steady at 7 percent in second quarter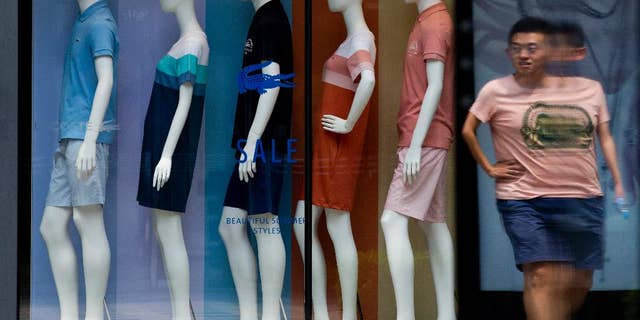 BEIJING – China's economic growth in the latest quarter held steady at 7 percent, its lowest level since the global crisis, but retail sales and factory output in June improved.
The figure reported Wednesday was slightly above forecasts and came as the ruling Communist Party is struggling to reverse a stock market plunge that threatens to disrupt its economic reform plans.
The ruling party is trying to steer China to slower, more sustainable growth based on domestic consumption instead of trade and investment. But an unexpectedly sharp downturn over the past two years raised the threat of politically dangerous job losses.
Beijing responded by cutting interest rates four times since November and pumping money into the economy through higher spending on construction of public works.
"The foundation for the stabilization of China's economy needs to be consolidated," said a spokesman for the National Bureau of Statistics, Sheng Laiyun, at a news conference.
Growth in retail sales and factory output declined for much of the quarter but showed a modest improvement in June. That suggested Beijing's efforts to put a floor under the decline in growth might finally be gaining traction.
Retail sales rose 10.6 percent in June over a year earlier, 0.5 percentage points better than May's growth. Also in June, factory output rose 6.8 percent, an improvement of just under 1 percent from the previous month.