China wants bookseller back but Hong Kong says no chance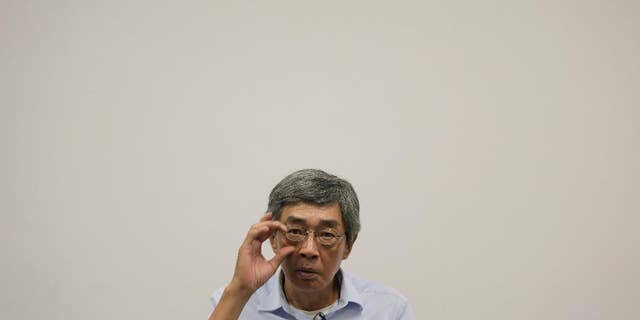 NEWYou can now listen to Fox News articles!
HONG KONG – Hong Kong officials say there's little chance a bookseller wanted in mainland China would be sent back after mainland authorities threatened him with tougher punishment if he didn't return.
Security officials said Wednesday that Hong Kong has no extradition agreement with the mainland.
They were responding to reporters' questions about Lam Wing-kee, whose revelations last month about being secretly arrested and interrogated over his company's books rekindled fears that Beijing is tightening its grip on the semiautonomous city.
Lam worked for a publisher churning out racy books on China's communist leaders that are banned on the mainland.
China's public security bureau said a day earlier that Lam had broken his bail conditions and warned of "criminal compulsory measures" if he didn't return.