China urges fewer fireworks for Chinese New Year due to air pollution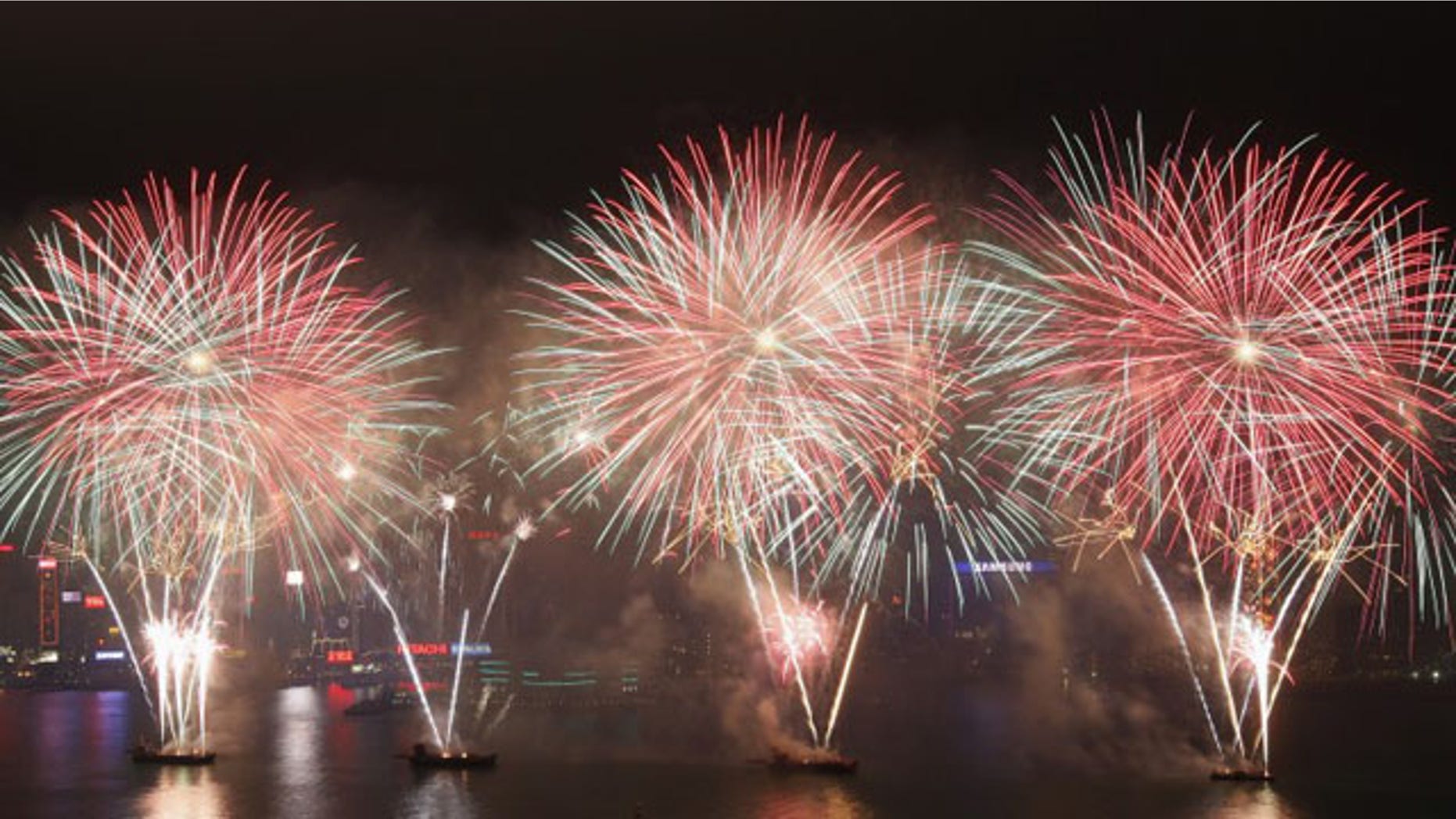 BEIJING – Setting off fireworks to celebrate Chinese New Year may be a centuries-old tradition, but the country's authorities are urging people to light fewer of them this week as cities fight a losing battle against relentless, toxic air pollution.
Dozens of cites in China have outright banned lighting fireworks on Wednesday and Thursday, while others have reduced the number of fireworks vendors allowed to operate.
In Beijing, people received text messages from their phone companies advising against setting off fireworks while local government-run media repeated the warnings in newspapers and on websites.
Still, the state-run China Daily warned Wednesday that Beijing's clear skies would likely become heavily polluted by the night due to fireworks, reaching the highest level possible on a scale measuring air pollution. It said the polluted air would probably last through Friday due to windless conditions.
Despite the warnings, one Beijing fireworks vendor surnamed Yu said Wednesday that he was still swamped with customers. He said he was allowed to sell his goods for only 10 days this year, compared to 20 the year before.
The capital has been under intense pressure to clean up its skies, which are among the most polluted in China. Last year, Beijing authorities said they planned to phase out all forms of coal burning by 2020.
The world's biggest emitter of greenhouse gases, China still depends on coal for about 60 percent of all energy production and about 80 percent of its electricity. In November, President Xi Jinping pledged to stop the growth in carbon emissions by 2030 at the latest.