China to take custody of Chinese couple suspected in killing of diplomats in Philippines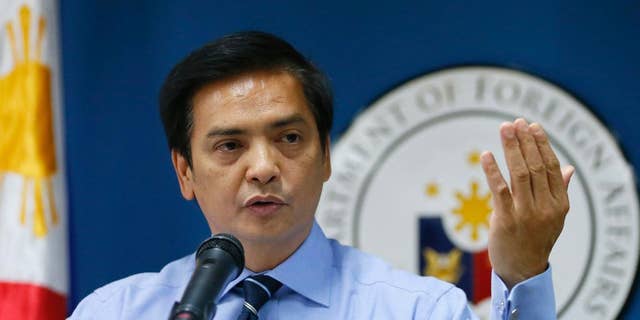 MANILA, Philippines – Philippine officials say Beijing will take custody of a Chinese couple suspected in the shooting deaths of two Chinese diplomats and the injury of its consul-general in the central Philippines.
A Chinese man is accused of killing diplomats Sun Shan and Hui Li and injuring Consul-General Song Ronghua on Wednesday in a restaurant in Cebu City, where they worked at Beijing's consulate. Police say the alleged attacker is the husband of another Chinese diplomat who has also been taken into custody.
The Department of Foreign Affairs in Manila said Thursday that Beijing has invoked the Chinese couple's diplomatic immunity and has asked to take custody of them so they can be investigated and possibly tried in China.