China sentences 3 to death over Xinjiang unrest: Xinhua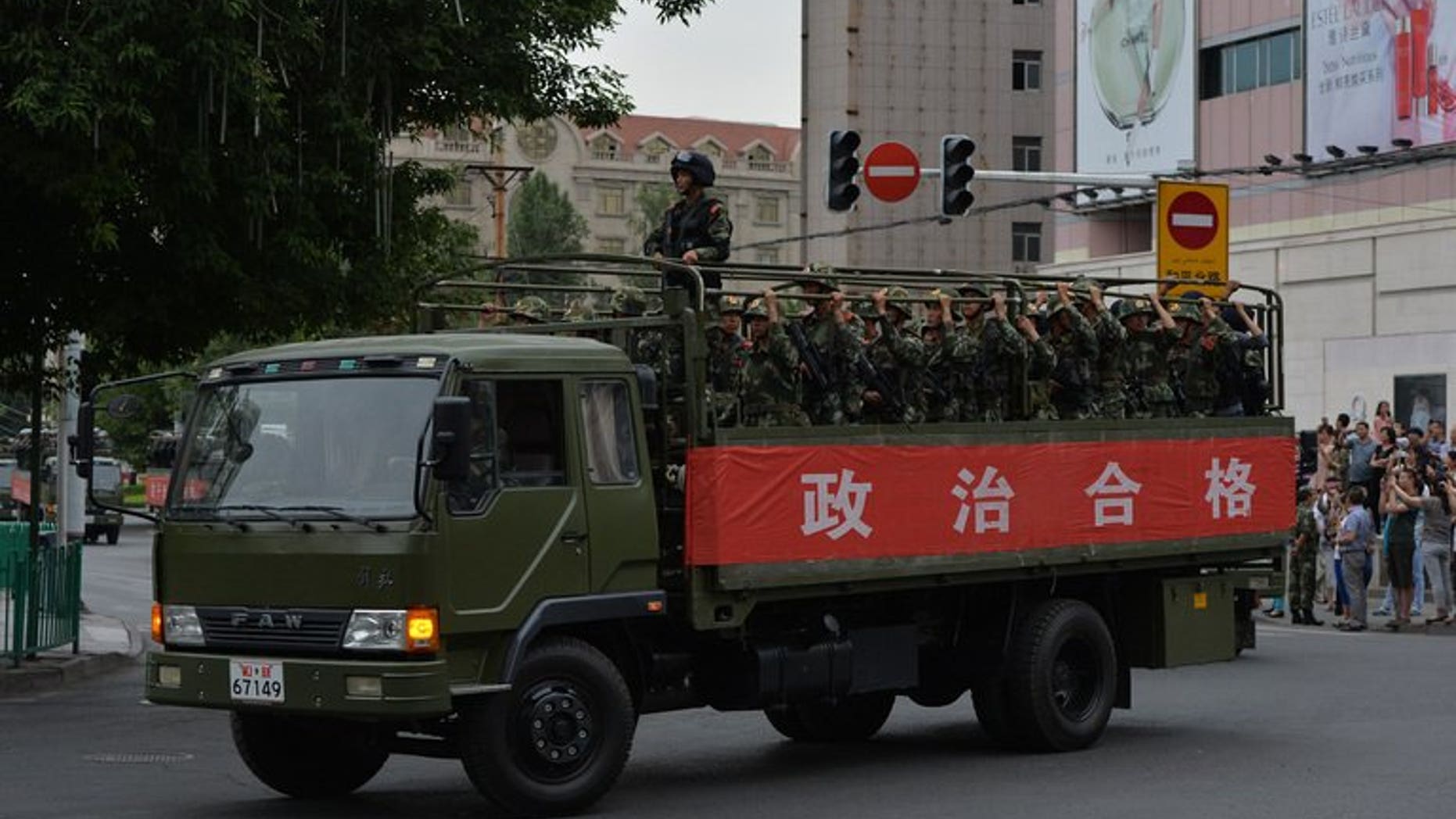 BEIJING (AFP) – A Chinese court Thursday sentenced three people to death and another to 25 years in jail over violent unrest in the ethnically-divided Xinjiang region in which dozens were killed, state media reported.
China labelled the June 26 riots as a "violent terrorist attack", a charge rights groups say is often used to justify the authorities' use of force against the mostly Muslim Uighur minority, and reacted by vowing to crack down on such incidents.
The Intermediate People's Court in Xinjiang's Turpan Prefecture sentenced Ahmatniyaz Sidiq, Urayim Eli and Abdulla Esrapil to death for crimes including murder and taking part in a "terrorist organisation", Xinhua news agency said late Thursday.
Sidiq was also accused of leading the group and of arson.
Another man, Akram Usman, was sentenced to 25 years in jail for his role in the group, murder and arson, Xinhua reported.
"They advocated and spread religious extremism, watched violence-inciting videos from foreign terrorist organisations, and read books on religious extremism to further conspire on terrorist activities," said Xinhua citing the court.
The clashes in June were the deadliest to hit the western desert region -- home to around 10 million Uighurs -- since 2009, when riots killed around 200 people.
Xinhua said at the time that "knife-wielding mobs" attacked police stations and other sites in Lukqun township, Shanshan county, before officers opened fire, leaving 35 people dead.
On Thursday the agency reported that the June attacks killed 24, including two police officers, and injured 23 others.
Xinjiang, a region about twice the size of Turkey, is periodically hit by clashes between members of China's Han majority group and Uighurs.
The population of the area is 46 percent Uighur with 39 percent Han, who largely dominate the economy and are a majority in Xinjiang's capital Urumqi.
Uighur organisations accuse Beijing of suppressing their language, culture and religion, while China says development of the resource-rich region has raised living standards.
On August 12 a court in Xinjiang sentenced two "terrorists" to death over an incident in April in which gunfights broke out and 21 people died.
Just over a week later, 22 Uighurs were shot dead according to overseas reports in what state media said was an "anti-terrorism" incident in which a Chinese policeman was also killed.
The deadly riots between Uighurs and Han Chinese in Urumqi on July 6, 2009, led the ruling Communist Party to tighten surveillance and boost investment in the region.