China sends 3 warships, icebreaker to join search for Malaysian plane west of Australia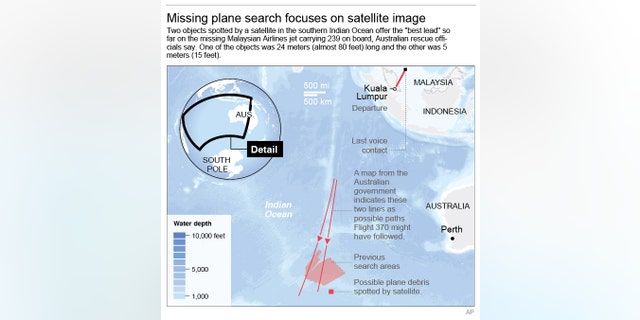 BEIJING – China is sending three warships and an icebreaker to join the search for possible pieces of a missing Malaysia Airlines plane in the southern Indian Ocean, the government said Friday.
The National Maritime Search and Rescue Center said three warships were en route to the area where a satellite image showed two large objects floating about 2,300 kilometres (1,400 miles) west of Australia.
It gave no indication when they might arrive at the remote site, but earlier reports said the ships — the Kunlunshan, the Haikou and the Qiandaohu — were searching this week off the southwest coast of Sumatra in Indonesia.
The Chinese icebreaker Snow Dragon was preparing to leave Perth in western Australia for the search site, state television reported. The ship was in Perth following a voyage to Antarctica in January.
Also Friday, three Chinese military planes left the southern city of Sanya for Malaysia to join the search, the official Xinhua News Agency said.