China says it followed law in approving 38 Trump trademarks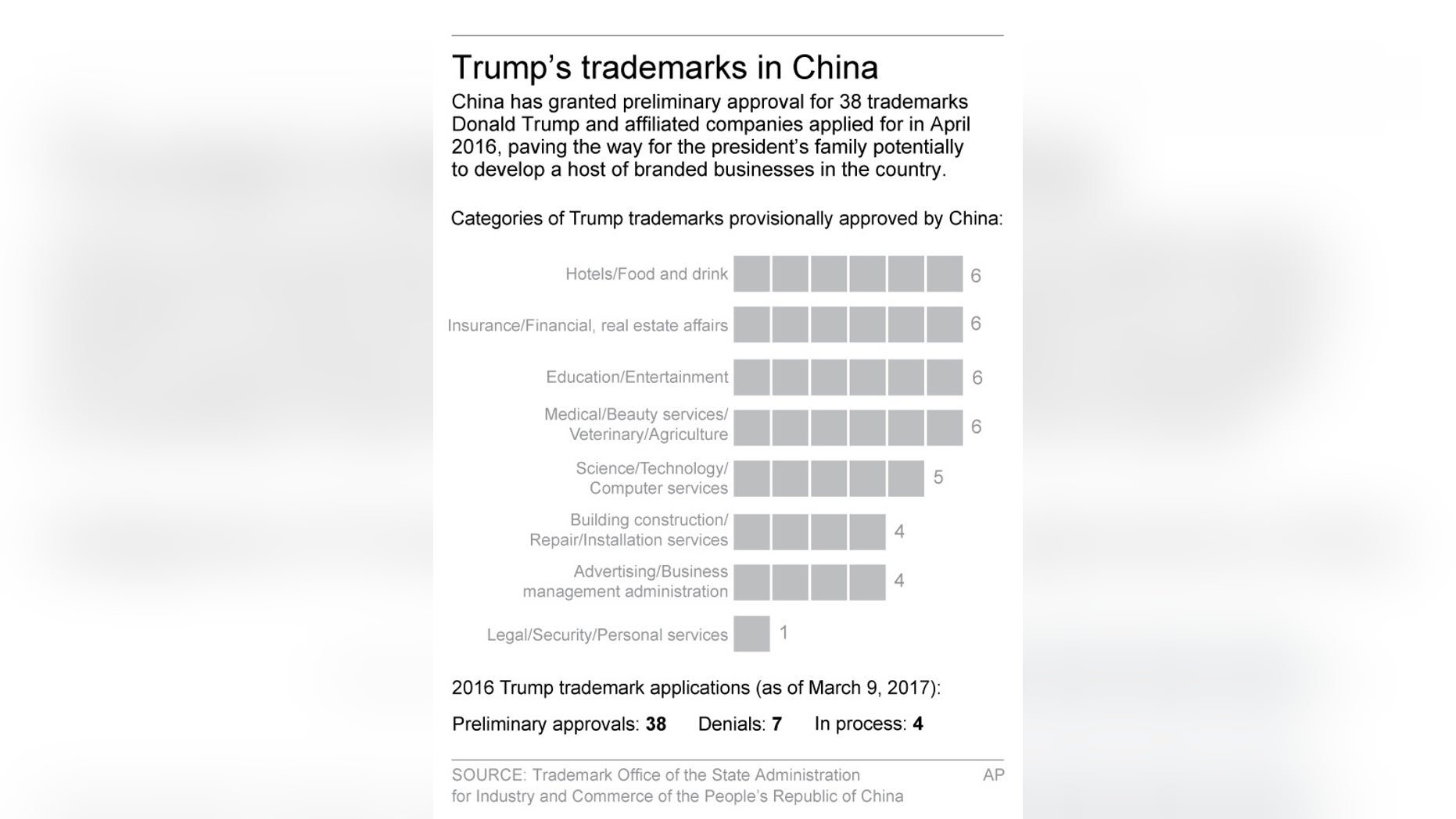 SHANGHAI – China is defending its handling of 38 trademarks it recently approved provisionally for President Donald Trump, saying it followed the law in processing the applications at a pace that some experts view as unusually quick.
Trump has sometimes struggled to win potentially valuable trademarks from China. He secured one recently after a 10-year fight that turned his way only after he declared his candidacy for the presidency. He had applied less than a year ago for the 38 trademarks that were granted preliminary approval Feb. 27 and March 6.
China's foreign ministry spokesman Geng Shuang said Thursday in a regular briefing with reporters that Chinese authorities handle all trademark applications "in accordance with the law and regulation." He declined to comment on speculation about political influence on Trump's trademark approvals.