China, Russia to hold naval drills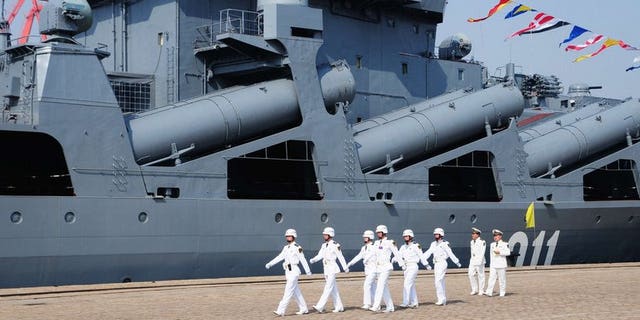 BEIJING (AFP) – China and Russia will hold their second joint naval exercises from Friday, state media said, as Beijing and Tokyo row over disputed islands in the East China Sea.
The drills come as China's maritime power increases -- its first aircraft carrier went into service last year -- and as tensions escalate over island disputes with Japan and other neighbours.
But the July 5 to 12 exercises "are not targeting any third party", the official Xinhua news agency cited Chinese army chief of general staff General Fang Fenghui as saying as he met with his Russian counterpart in Moscow.
The aim is to "play a positive role in safeguarding regional security and stability", it continued.
Four Chinese destroyers will participate, along with two frigates and a supply ship, while Russia will send 11 vessels, one submarine and three planes.
Xinhua described the Chinese contingent as "the largest military force that China's navy has sent on a joint exercise".
But joint naval exercises last year involved 16 ships and two submarines from China and seven warships from Russia, according to a 2012 report on the defence ministry website.
The naval drills will be followed by biennial anti-terrorism joint exercises to be held from July 27 to August 15 in Russia, Xinhua said.