China relaxes new 2-child policy, says couples won't need approval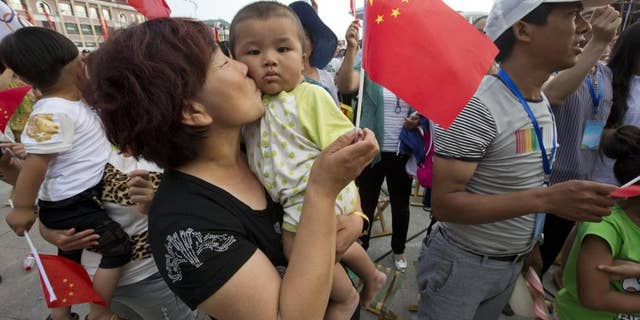 Just a few months after China enacted a two-child policy for families, Communist party officials apparently eased the rules again Tuesday.
A new government-issued document tells families they will not need approval before having a second child, Reuters reports. Instead, couples can "independently arrange childbearing."
China first announced in October that it would ease the nation's longstanding one-child policy by allowing some couples to have a second boy or girl. At the time, health officials said families would still need government approval beforehand.
China's birth rate is among the lowest of developing countries, some four decades after the country first restricted childbirth to reduce overpopulation.
The Associated Press contributed to this report.