China probes baby formula makers over prices: media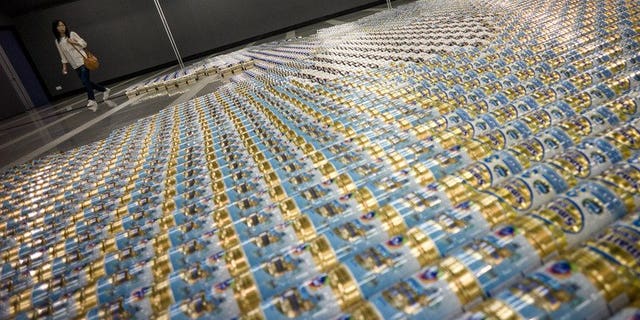 SHANGHAI (AFP) – China has launched an investigation into alleged price-fixing by several mainly foreign baby formula makers, state media said Tuesday, with one of the targeted companies confirming the probe.
China's top economic planner, the National Development and Reform Commission (NDRC), had launched the "anti-monopoly" inquiry, the People's Daily newspaper said.
The probe appears to mainly target foreign companies with state media only naming a single domestic firm, Biostime.
China is by far the world's largest market for formula, according to consumer research group Euromonitor.
But a 2008 food safety scandal involving tainted formula has prompted domestic consumers to shun local brands and created huge demand for the foreign product, including expensive informal imports.
The People's Daily said foreign brands under scrutiny included French firm Danone's Dumex, Mead Johnson, Wyeth, Abbott and Friso, while other state media also named Swiss-based global food giant Nestle, which confirmed an investigation.
"The company has been actively cooperating with the investigation," a spokeswoman for Nestle China told AFP, but declined further comment.
The NDRC, which helps regulate prices in China, declined to comment when contacted by AFP.
The People's Daily alleged the firms had hiked prices on formula by 30 percent since 2008 to "relatively high" levels.
Domestic firm Biostime said last week that a subsidiary was under investigation by the government for fixing retail prices for its distributors in violation of China's anti-monopoly law.
In 2008, baby formula tainted with the industrial chemical melamine killed six children and sickened more than 300,000.
The government has vowed to crack down on safety violators and called for strict monitoring of milk powder production, in an attempt to restore public trust.