China politician Bo's son breaks silence over trial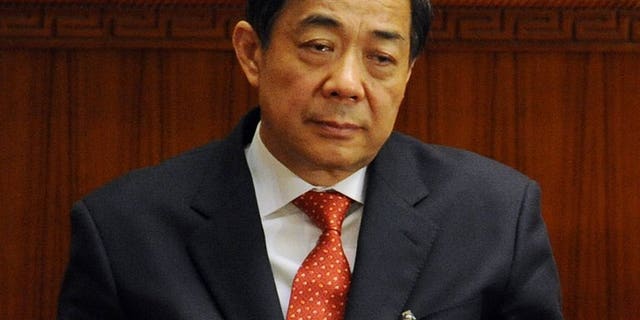 BEIJING (AFP) – The son of ousted Chinese politician Bo Xilai broke a months-long silence Tuesday, saying his father's imminent trial would carry no "moral weight" if it depended on deals struck with his parents to guarantee his well-being.
Bo Guagua, 25, said in a statement to the New York Times that he had been denied contact with his father and mother -- who was convicted of murder last year -- for 18 months.
"I can only surmise the conditions of their clandestine detention and the adversity they each endure in solitude," he said in the statement, published on the newspaper's website.
Bo Xilai -- party chief of the southwestern megacity of Chongqing before he was brought down by accusations that his wife murdered a British businessman -- is due to stand trial on Thursday for bribery, corruption, and abuse of power.
Reports have speculated that Bo Guagua's mother Gu Kailai would testify at her husband's trial on the condition that her son's future welfare would be guaranteed and that his father has also been under pressure to cooperate.
He said in the statement: "If my well-being has been bartered for my father's acquiescence or my mother's further cooperation, then the verdict will clearly carry no moral weight."
He called for his father to be "granted the opportunity to answer his critics and defend himself without constraints of any kind" during his trial which is scheduled to be held in the eastern province of Shandong.
The remarks were Bo Guagua's first public statement since he said in September that allegations against his father were "hard to believe".
Bo Guagua is thought to live in the US and is soon to begin legal studies at Columbia University in New York.
Analysts say the proceedings in Bo's trial have been decided in advance as a result of political bargaining by powerful factions within China's ruling Communist party.
A guilty verdict, with a hefty prison sentence to follow, are almost certain.