China, Netherlands to sign trade pacts, including deal on dairy cooperation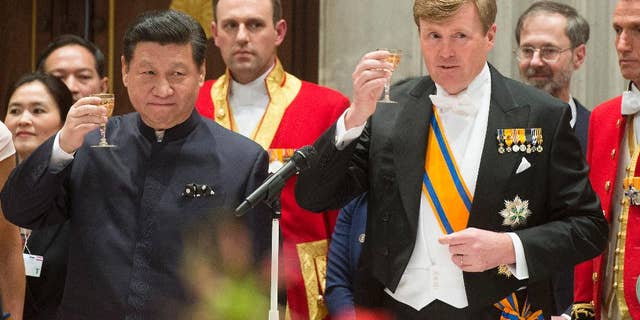 THE HAGUE, Netherlands – China and the Netherlands will sign a trade pact pledging Dutch dairy expertise to help Chinese producers boost the quality and quantity of their milk.
The deal being signed Sunday is another step by China to rehabilitate the reputation of its dairy industry in the aftermath of tainted milk product scandals.
In 2008, some Chinese milk brands were found to be tainted with the chemical melamine, which can cause kidney damage and other injuries. Some suppliers added it to fool protein tests on watered-down supplies.
Imported milk products like baby formula still have a reputation for safety in China and command far higher prices than local brands.
The Dutch government says experts will help China increase its annual milk production to 40 billion kilograms (88 billion pounds) in coming years.