China marks army's 90th anniversary with massive parade
Just hours after bomber jets from the U.S., South Korea and Japan swarmed the skies over the Korean Peninsula in a "show of strength" message to North Korea, China's President Xi Jinping on Sunday reviewed an elaborate military parade in Inner Mongolia.
The event was designed to show that China has the "confidence and capability" to rise into a world power, Xi said, as state television showed him dressed in fatigues and speaking to troops from an open-top jeep.
Xi said China needed a strong military "more than ever" as it moved "closer to the goal of the great rejuvenation of the Chinese nation."
The parade at the Zhurihe military base marked the 90th anniversary of the People's Liberation Army, which Xi commands.
The Chinese leader has frequently spoken of his "China Dream," a vision of restored international leadership for the country of nearly 1.4 billion people.
But on Saturday, China's leadership was called into question by U.S. President Donald Trump, who asserted that Xi's Beijing government wasn't taking necessary steps to thwart North Korea's nuclear ambitions.
"I am very disappointed in China," Trump tweeted. " … they do NOTHING for us in North Korea, just talk."
"China could easily solve this problem!" Trump wrote, referring to North Korea's two test launches in July of intercontinental ballistic missiles, as Fox News reported.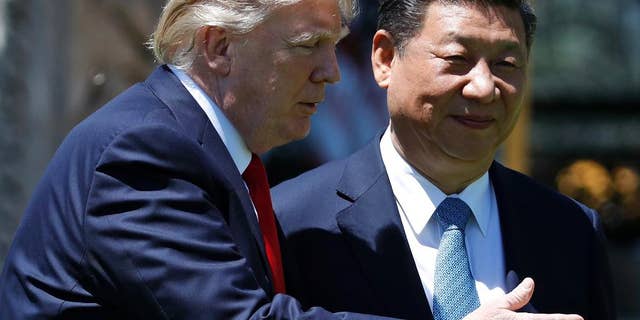 China's military has long been viewed as a corrupt and bloated bureaucracy with little actual combat experience. But since Xi took command, it has shed thousands of troops and invested heavily in modern weapons – with a goal of surpassing the U.S.
However, Xi's 2015 announcement of plans to cut 300,000 troops was not received well within the military, sources told Reuters.
Xi's plan has included extracting televised vows of loyalty from top generals and holding frequent events to showcase his support for the military.
He again issued a demand for loyalty Sunday.
"Always listen to and follow the party's orders," Xi told his assembled troops. "And march to wherever the party points to."
This story includes reporting from the Associated Press.