China investigating shooting death of unarmed traveler by police officer at train station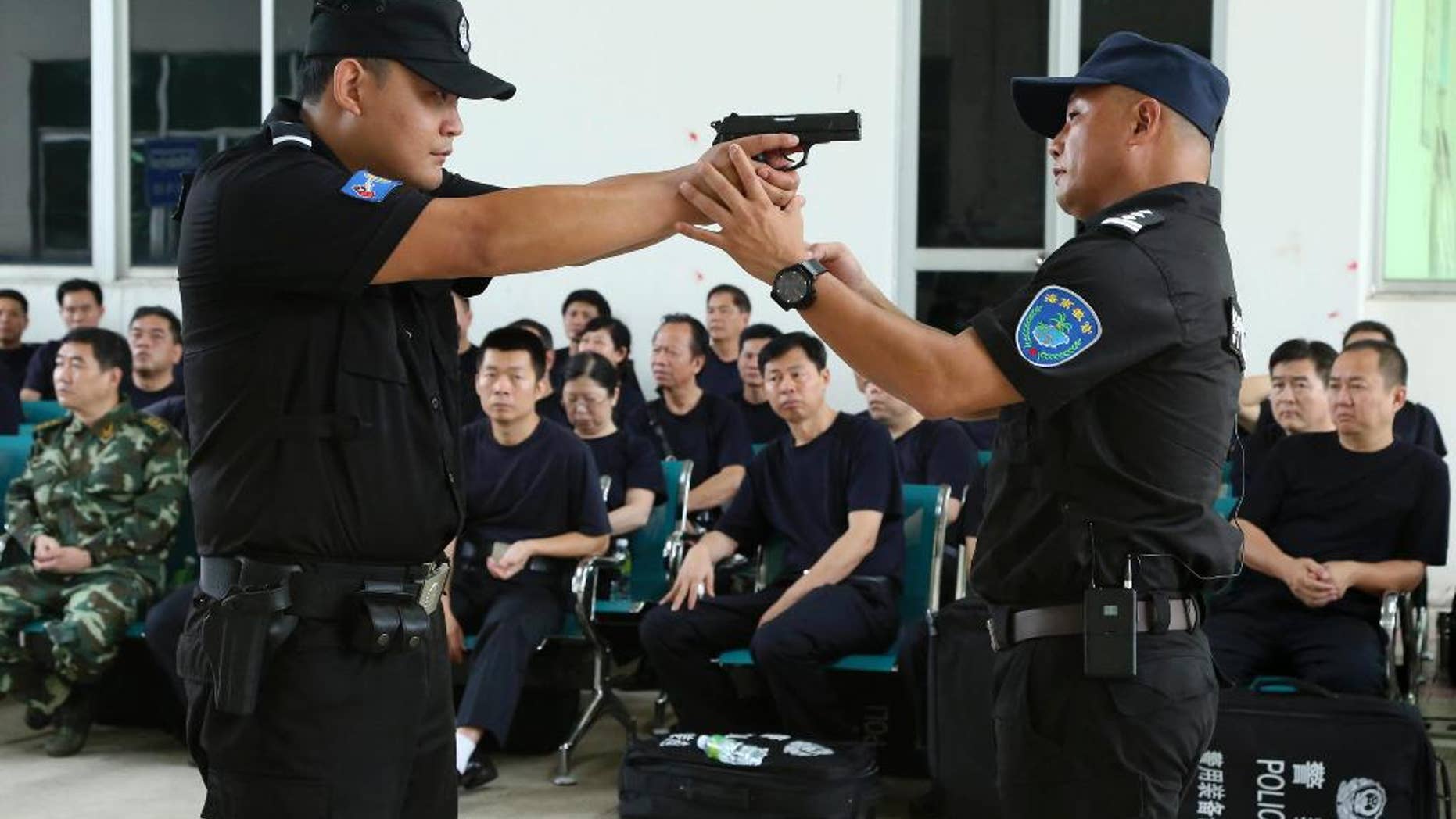 BEIJING – China's Public Security Ministry is investigating a shooting in which a police officer killed an unarmed traveler in front of his elderly mother and three small children at a train station, the ministry said Tuesday.
Local railway police said the officer pulled the trigger after Xu Chunhe, 45, attacked the policeman and tried to seize his gun on May 2.
But a clip of private video circulating online shows the policeman using a long stick to beat Xu, who tried to dodge the blows and then tried to pull the stick away from the policeman. Local authorities have refused to release the full surveillance footage of the shooting.
The ministry confirmed a state media report that it had dispatched a work team to the northeastern town of Qing'an to gather evidence and witness accounts, and said it would release results later.
With rising social tensions and an accompanying increase in violent crimes, especially what the authorities see as terrorist threats from members of the ethnic minority of Uighurs, China began to allow normal patrol officers to carry firearms for the first time last year. However, the move also has raised concerns over whether the newly trained patrol officers are responsible enough in the use of the deadly weapon.
Members of the Chinese public have questioned whether policeman Li Lebin was justified in shooting Xu in the chest.
Xie Yanyi, a lawyer for Xu's family, said he believes the policeman had no need to restrain Xu and that the officer should be investigated on charges of murder.
The police statement said the policeman intervened when Xu barred other travelers from checking into the station and that Xu was rude to the police officer.
"He boxed at the police officer, knocking off his cap," police supervisor Zhao Dongbin told local media. "He said he would try to grab the gun ... and it would have been unimaginable if he had seized the gun."
But Xu's cousin, Xu Chunli, told local media that the officer hit Xu so hard with the baton that Xu had blood on his head and face. Once Xu grabbed the baton, the officer pulled the gun, the cousin said.
The cousin said Xu grew upset when he and his family were barred from boarding the train.
Impoverished and ill, Xu was trying to travel to Beijing to seek government assistance for his elderly mother and three children, which would have drawn unwelcome scrutiny on the local government.